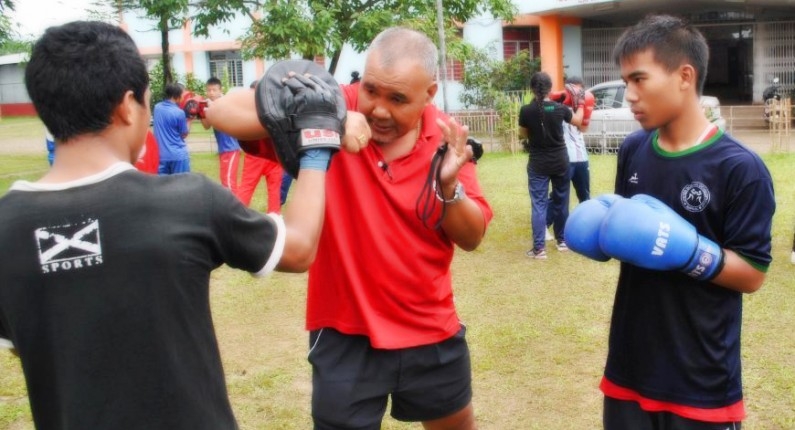 Imphal, April 28: The owner of Roshika Auto World N Ronel Singh alleged that the clarification statement of renowned boxing coach Leisangthem Ibomcha Singh is baseless.
Speaking to the media persons at a press meet held at Manipur Press Club today,  Ronel said that the car itself belongs to Roshika Auto World had never provided any document of ownership to Leisangthem Ibomcha as the installments on the vehicles has not been cleared yet.
He further added that on 14 October 2015 Leisangthem Ibomcha deposited Rs 50 thousand as booking of the car and 2 lakhs 53 thousand as part payment against which the car- Punto Evo multijet with a price tag starting at Rs 8,99,045 was handed over. However on 30 November the car was brought for repair which was damaged in an accident. Later, on January 28 of 2016 again a deposit of Rs 3 lakhs was made as installment.
He further added that the workshop of Roshika Auto World has installed spare parts of Rs 3 lakhs 22 thousand and the repair work has been almost completed but due to the overdue installments the car is being kept in the workshop.
However on 26 April Leisangthem Ibomcha entered the workshop and without giving time to discuss with the staff of Roshika Auto World, started screaming and whipped out a pistol, threatening to shoot the workers inside the showroom and destroyed the car parked inside the workshop.
Ronel further added that an FIR has been lodged at Singjamei police station on the same day against Leisangthem Ibomcha.