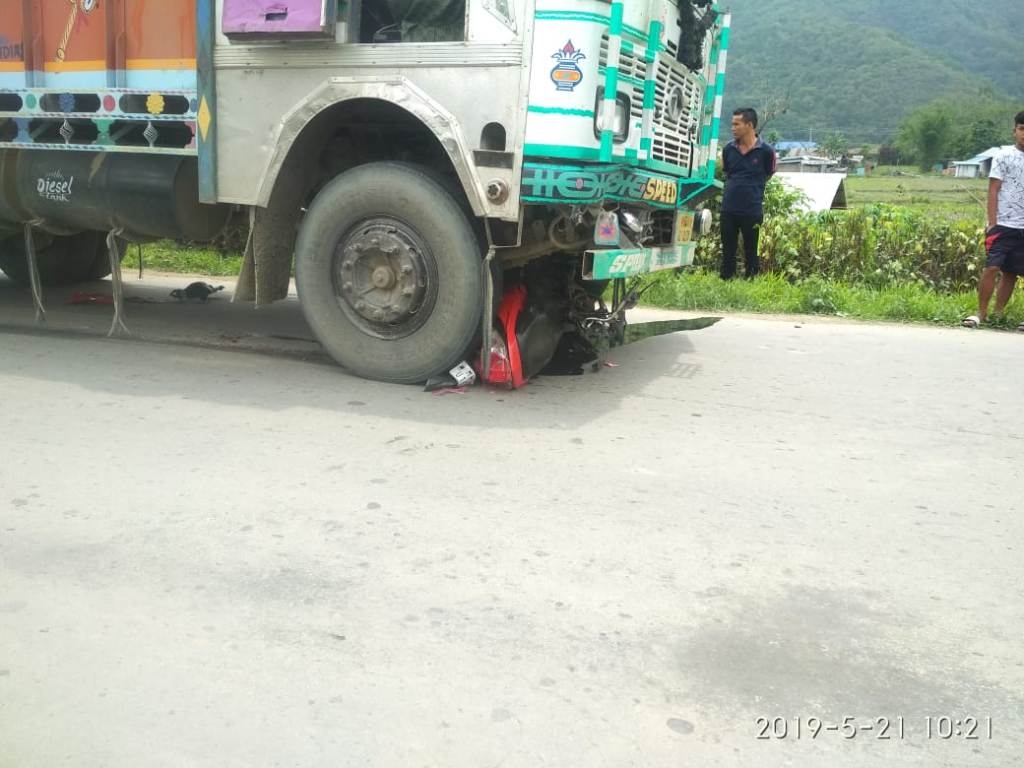 IT News
Imphal, May 21,
National Highway-2 saw tears and frenzy wind blowing at Sekmai area after two persons – a rider and a pillion rider, died on a tragic road mishap at which the two wheeler vehicle they were riding crashed on a head-on collision with a loaded truck coming towards Imphal.
The tragic accident happened at Koujengleima area of Sekmai on Imphal Dimapur road at around 10 am today.
The rider Angom Sandeep, who is around 32 years old, a resident of Awang Sekmai Makha Leikai reportedly died on the spot, while the pillion rider Marakpam Lakhichand, aged about 29 years old, who hailed from Sekmai Keithel, just few meters away from the accident site succumbed to his injury at RIMS hospital. The driver of the loaded truck has been arrested by Sekmai police.
The two wheeler vehicle – Dio, that the two ill fated persons were riding bear registration number MN-01-U1622 and is red coloured. Witness said that the vehicle was crushed by the front wheel of the loaded truck bearing registration number AS-01-G 2135.