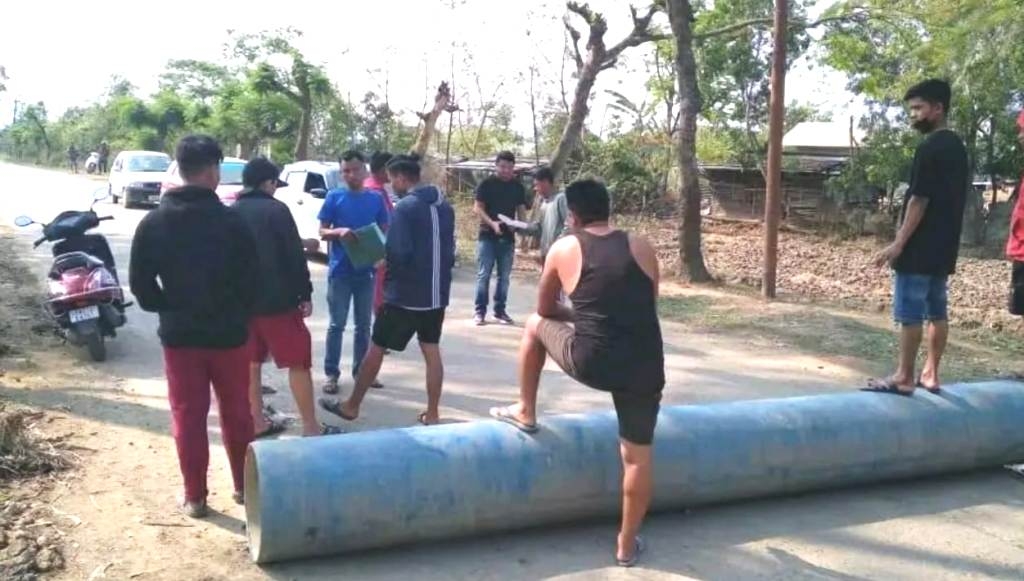 IT News
Imphal, Apr 25:
Large number of people along the Imphal-Yairipok road in the Kongba area of Imphal East today blocked the road over the failure of the government to construct the road as demanded earlier.
The roadblock was called by the All Kongba Road United Clubs Organisation (AKRUCO). However, school van services, medical and other emergencies were exempted.
Earlier, Convenor of the AKRUCO, Lenin Hirom while briefing reporters said that the Organisation has been repeatedly demanding to repair the Imphal-Yairipok road which is in a deplorable condition for the last few years. Several potholes have appeared on the road causing serious inconveniences to the commuters. Road mishaps that have occurred due to the dilapidated condition of the road have claimed many precious lives.
Taking serious note of public hardships, the local clubs, Meira paibi organisations approached the concerned authorities requesting to repair/black-top the road. The organisations had earlier warned to block the road if the Government fails to repair the road by April 24.
It may be mentioned that earlier an agitation was carried out but as assurance given by the concerned authorities, the agitation was called off. Unfortunately, the road was repaired just only from the entrance of Wangkhei Ningthem Pukhri Mapal and ended at the area of Wangkhei Ashangbi Keithel.