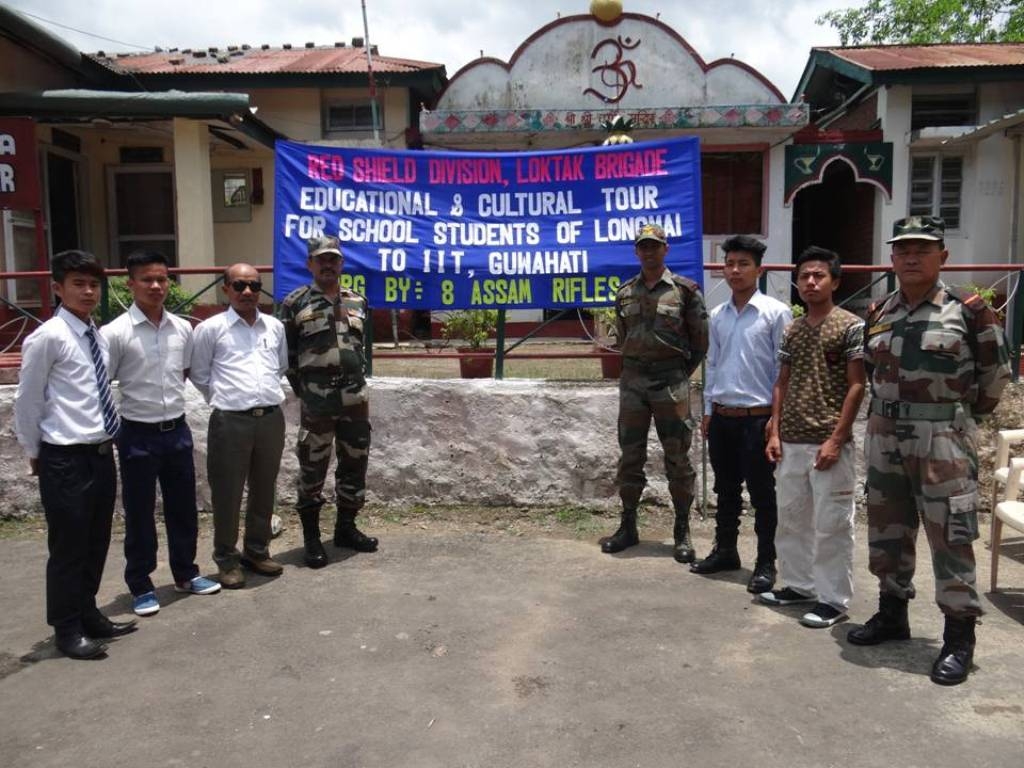 PIB DEFENCE
Imphal, May 26: Noney Battalion under Red Shield Division welcomed back the students and teacher on 25 May 2016 at Battalion HeadquartersNoney who were sent for attending the Fourth International Convention held at IIT, Guwahati from 8th May to 15th May 2016 under the Literacy & Awareness Drive programme being undertaken for the betterment of the local populace. 
The events held at IIT Guwahati constituted various cultural performances, intensive workshops, theatre performances and informative talks to name a few with the day starting with three hours of Yoga to calm the mind and body.
The teacher & students were very grateful for this opportunity provided to them and said they will cherish this moment lifelong.