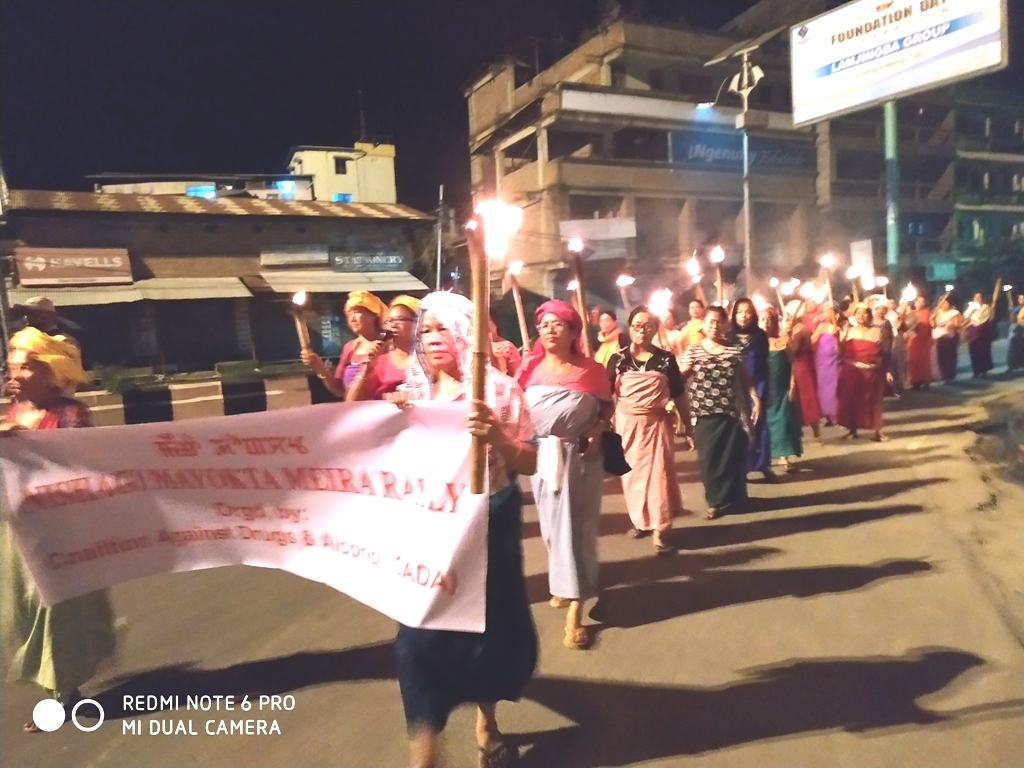 IT News
Imphal, July 29,
Coalition Against Drugs & Alcohol (CADA) in coordination with Nongmeibung Ayangpalli Development Meira Paibi Unit 1 staged a mass torch rally at Nongmeibubg Ayangpalli area in Imphal East against drugs and alcohol abuse at around 7.30 pm yesterday. Imphal East District Committee of the CADA organised the rally.
The rally kicked start from the office of the Nongmeibung Ayangpalli Development Meira
Paibi Unit 1 and then proceeded towards Porompat, Soibam Leikai, New Checkon, Konung Mamang and then returned back to the point where they started. 
The torch rally carry slogans for abolishing the use of intoxicants and punishment of drug smugglers to safe the future generation.