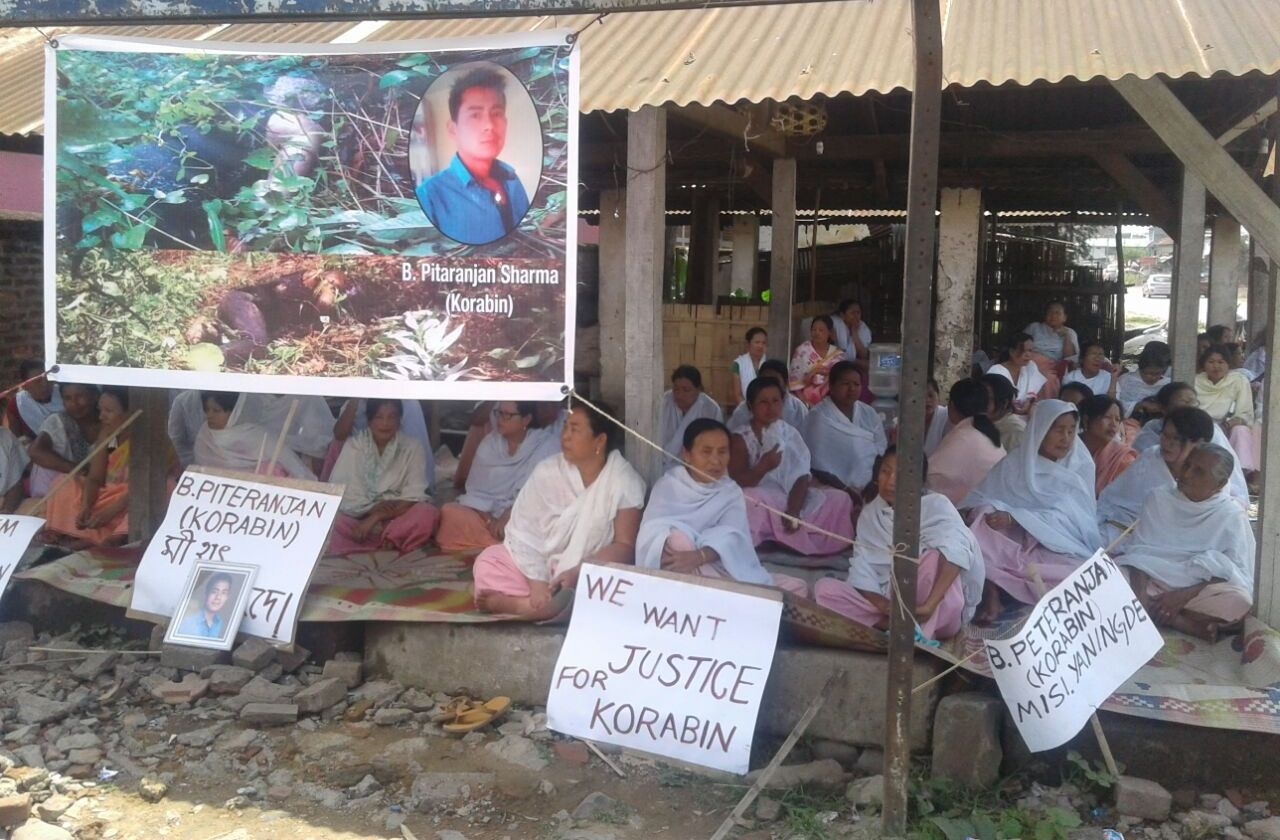 Imphal, April 26:  Local people of the Nongmeibung stage sit in protest against the killing of Bachaspatimayum Pitaranjan @Korabu (24) son of B. Santi of Nongmeibung Old Checkon.
Speaking to the media person a protestor  said that the deceased had affair with one lady called Romila (19) daughter of Ns Daniel of Kasom Khulen. She was a student of Ananda Higher secondary school of Nongmeibung till class 12. The deceased Pitaranjan went to meet his girl friend on 23rd of this month however found dead on next day at noon.
Local people condemn the killing of of Pitaranjan and demand to take action against those who are involved in the incident. The local people of Old Checkon form a JAC against the killing.
During the protest vehicular movement in front of the protest site was blocked. The Post Mortem is now underway at RIMS in the presence of JAC members.