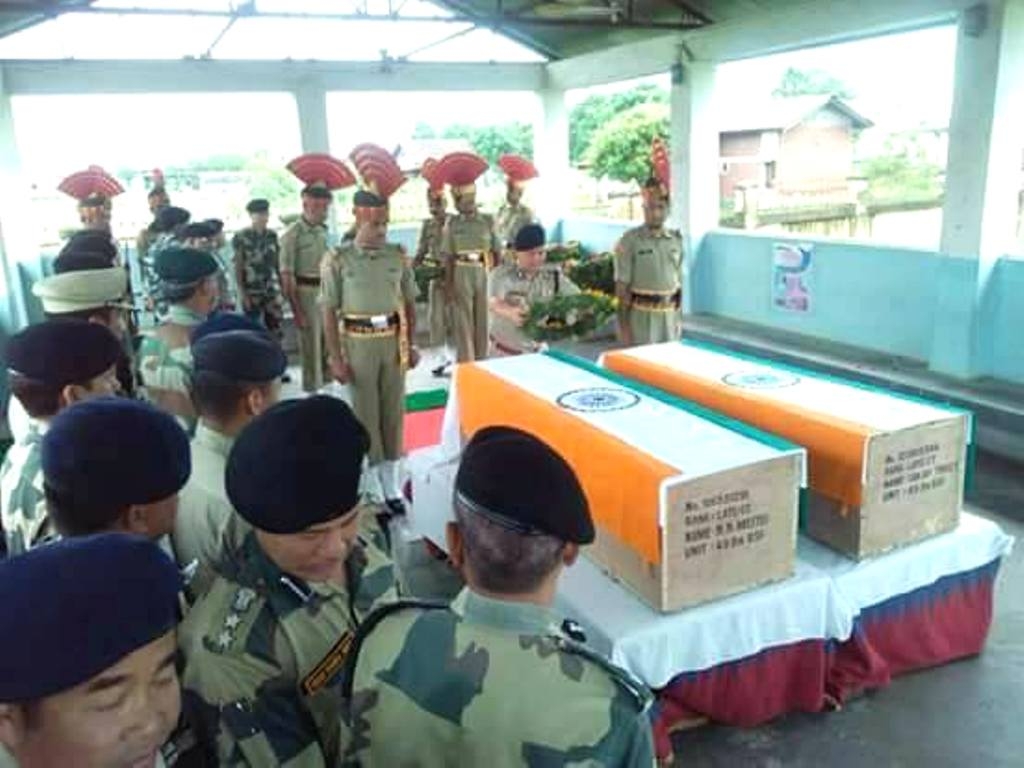 IT News
Imphal, May 10,
Strongly condemning the blast occurred yesterday at Koirengei near 49 BSF Battalion Headquarter gate, Joint Action Committee of Luwangshangbam Meira Paibi, Women Society and Youth Club, Aenon Village, Salamching, Koirengei kabui Khul, Vaiphi Colony, Teachers and Students of Manipur Public School, Reliance School, King English School today stage sit-in-protest at 49 BSF Battalion Headquarter gate, which is the blast site and Koirengei Bazar.
Speaking to media persons, Leitongbam (O) Robita, Member Luwangshangbam Meira Paibi said that potting bomb blast in the civilian areas is an inhuman act.
"What do they get by hurting and injuring the innocent civilians? What was the fault of 35 years old Manipur Public School van driver Heisnam Mobi and 40 years old Mangsatabam Premlata Devi, who got seriously injured in the blast, that run a shop living hand to mouth to survive and feed her son and daughter?" Robita questioned.
Robita maintain that those persons or groups responsible for the blast should clarify with legitimate reasons and the state government and concern department should also find out those culprits responsible behind the blast to award befitting punishment at the earliest.
Robita appeals not to repeat such act anywhere just to claims lives in the near future especially at the civilians residing areas.
Mention may be that, two BSF personnel namely N Ningthouba Meitei of Bashikhong Kunja Panung and Sanjay Tirkey posted at the 49 BSF Battalion, Koirengei lost their lives due to the bomb blast while Heisnam Mobi and Mangsatabam Premlata Devi were admitted at Raj Medicity Hospital, North A.O.C.
Mangsatabam Premlata Devi was admitted in serious condition and underwent operation for total left arm amputation.
One of the heartfelt news that has been received is that the deceased N Ningthouba Meitei was married two months back, recently.
Meanwhile, floral tribute was paid to the two deceased BSF personnel by high ranking officers of various security officials of the state.