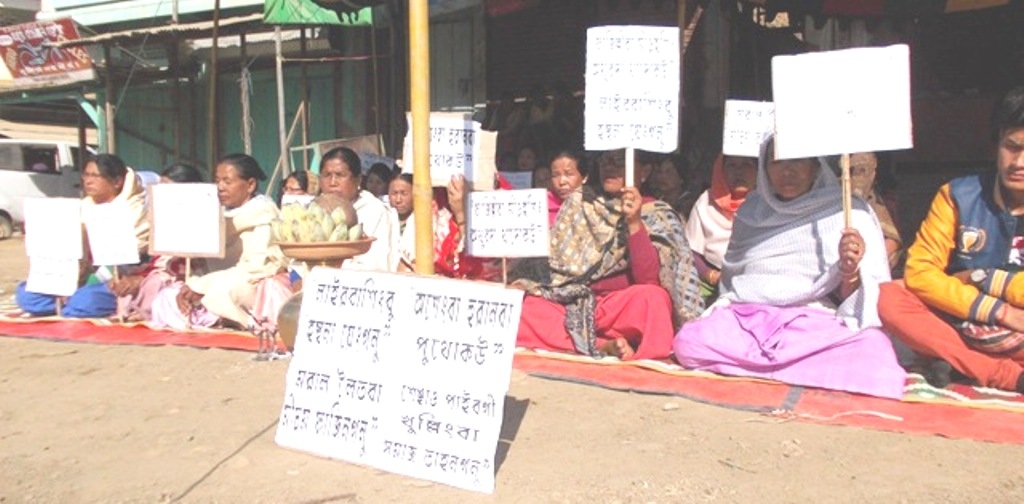 Locals of Wangjing Lamding today staged a sit-in protest denouncing arrest of 3  shopkeepers from Wangjing Bazar by Thoubal Police on November 4 on charge of looting one Khumanthem Noren at Wangjing bazar . The protesters condemned the arrest of Kundrampam Suchil and his neighbour Ngangom Gambhir along with Gambhir's son James who was about to give his BA 5th Semester exam conducted by Manipur University which starts from yesterday. 
Surmila, wife of Ghambir told media that teams of Thoubal Police and Forensic science experts had already taken finger prints from the incident site but fail to produce the report. She further complained that the said persons were taken only for few questions and still kept in their police custody.
If they really committed the crime then let they pay the price otherwise she demanded for immediate release.