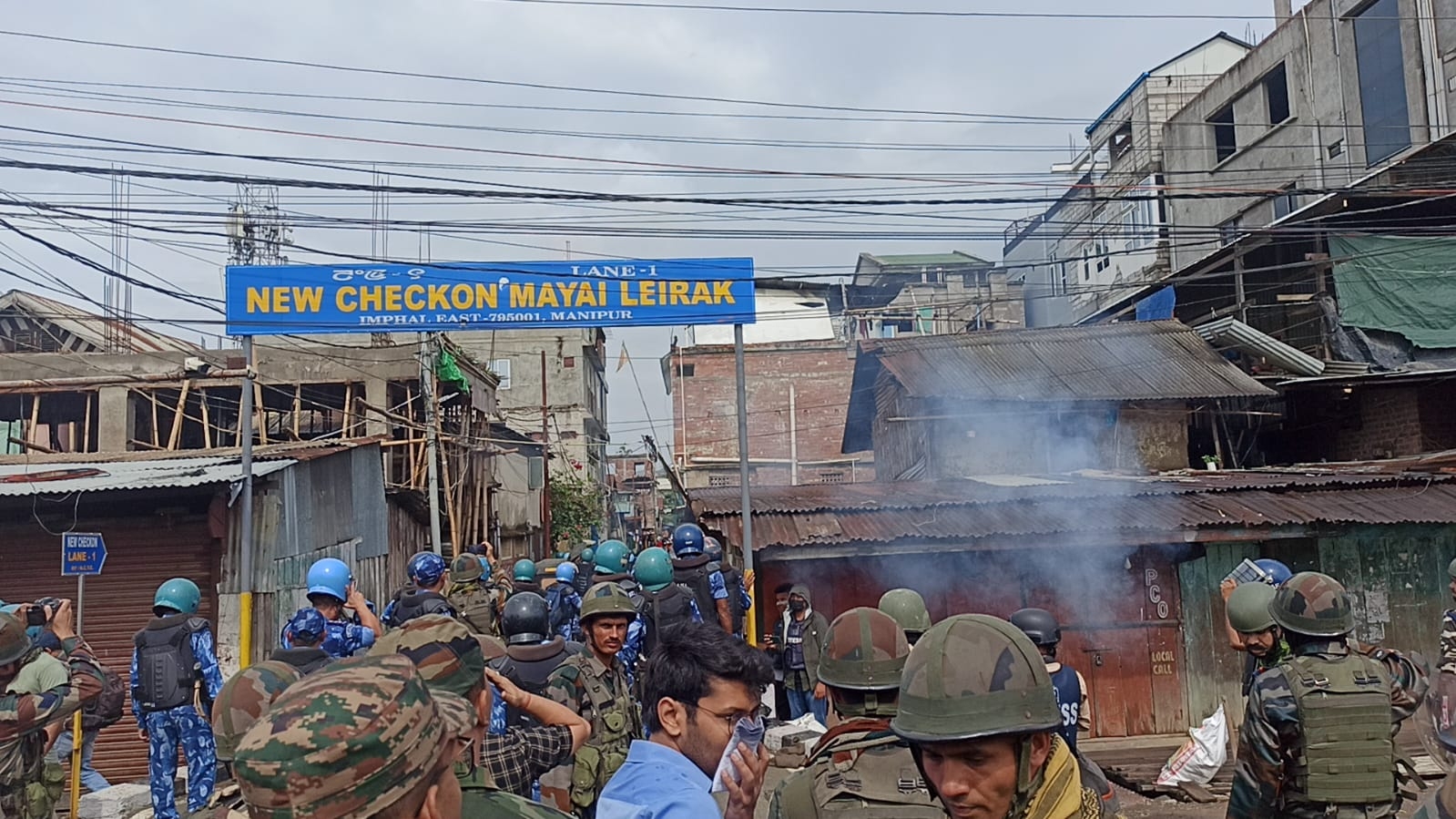 IT News
Imphal, June 15:
Following reports about the death of 9 civilians in Khamenlok area yesterday a large number of people across Imphal East district came out to the street and protested today afternoon.
In New Checkon area, several hundreds of women came out on the street and protested on the street. While another large number of people blocked roads in Bamon Leikai, Wangkhei, and Kongba areas today afternoon.
A large team of RAF, AR, and state police rushed to the site and fired several rounds of tear gas shells. A woman sustained injury on her head after being hit by a tear gas shell. Meanwhile, the irate mob burnt down a house in New Checkon Mayai Leikai area in response to the SF action. A team of fire tenders rushed to the site and extinguished the fire on time.
Meanwhile, a large number of people gathered in various areas of Imphal East district. The mob placed pipes and burnt tyres in Kongba and Bamon Leikai areas to prevent the movement of security vehicles.