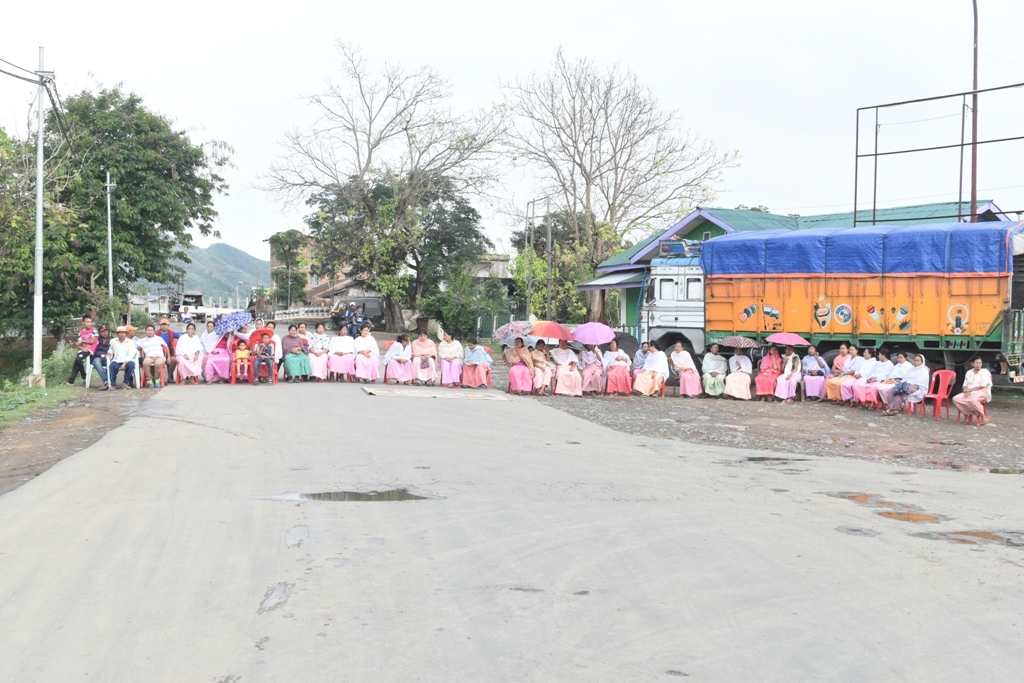 Imphal, May 13: On the second day of the serial protest demonstration regarding demand for implementation of Inner Line Permit System in Manipur locals have blocked stretch of Imphal Irilbung road from Konung Mamang to Irilbung today starting from 1pm-2pm as part of the ongoing protest.
Protestors raised various slogans demanding ILPS in Manipur and blocked the roads by placing woods and planking tree branches in the middle of the roads. Various people from the area have also staged sit-in-protests at different places along the road.
State security personnel were also deployed at various locations to prevent any untoward incident during the timing of protest.
Owing to the road blockade vehicular movement was largely affected at the most area of the city. No untoward incidents were occurred at the time of filing this report.
Meanwhile, locals of Wangkhei lock down most of the road by placing tyres, woods along the stretch.
Despite the heavy rain, none of the locals of the stretch let up during the protest.
As part of the protest campaign protest demonstration and road blockade would be staged along the Mayai Lambi from Keishampat till Hiyangthang on May 14.