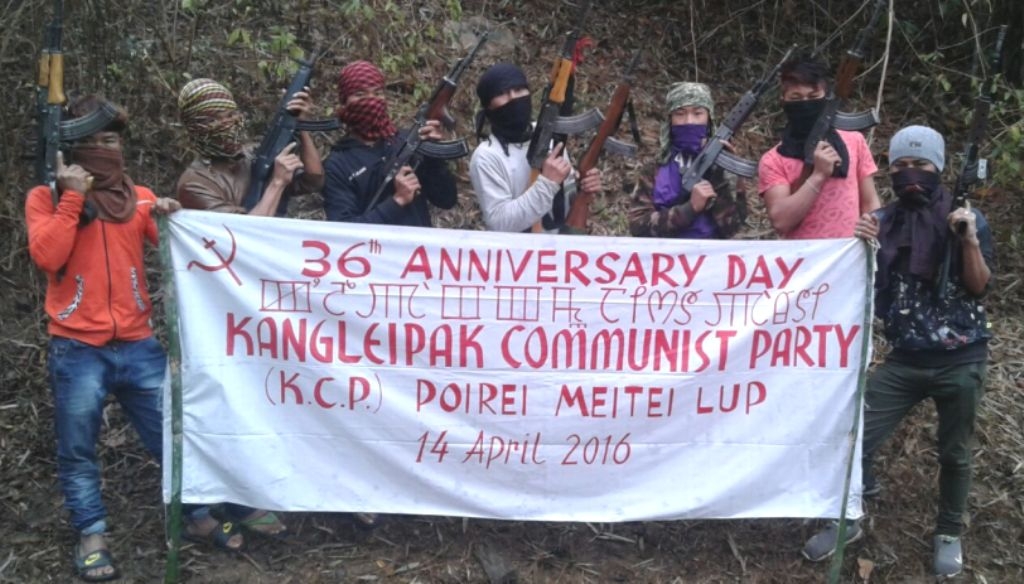 Imphal, April 14: Rebel Group KCP Poirei Meitei Lup also celebrated the 36th Foundation day at various places along with the people of the state. In a statement the outfit said that the  observance functions were held at Central Head Quarter, General head Quarters, Technical head Quarters, Transit Camp, Training camp and at other base areas.
The main function was held at the central head quarter of the outfit in the neighbouring country, said the statement.On the occasion the President of the organisation Poirei Meitei, Secretary general Tampakpuba Khuman, Organisation Secy. Luchingba Meitei and Secy. Home Korounganba Meitei took the dais as dignitaries.
President of the organisation hoisted the party flag under the rhythm of patroitic song sung by the cadres. Later the gathering paid floral tribute to the cadres who had sacrifice for the party and observe a two minute silence as a mark of respect to the departed revolutionary cadres.
President of the outfit Poirei meitei while speaking on the occasion said that the people of the region had never  wanted to live a live as a colony. But now the people are no different from waiting a life to die as a slave under the colonial rule. He said its is time that the people now work together to restore the lost freedom. He calls on the need for unification of all the revolutionary groups in the region. He said mistake of the past need to be corrected.