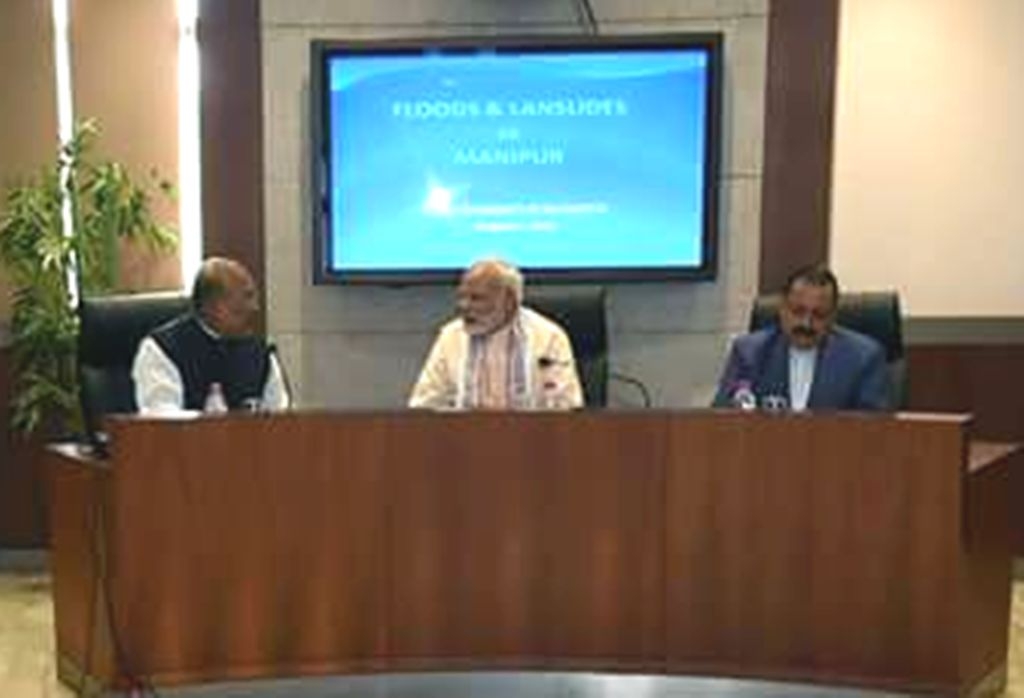 Imphal, Aug 1: Prime Minister's meeting with North East states for reviewing the flood situation and relief measures has completed.
Assam Governor Banwarilal Purohit, DoNER minister Jitendra Singh and Minister of State for Railways Rajen Gohain along with others attended the meeting.
Several Chief Ministers including Sarbanand Sonowal from Assam and senior officials from respective states also attended the high level review meeting.
Manipur Chief Minister N Biren Singh, who also attended the review meeting discussed about  the floods situations in Manipur today at Guwahati. Details about the disaster cause by the recent flood prepared by the Manipur government was presented during the meeting. At least 19 people were killed and as many as 20,000 houses were inundated in the recent flood. Aftermath of the flood is also a serious concern as people are still left homeless and there are possibilities of spreading water borne diseases.
Official sources said that the Assam government has made a presentation on flood damages in the state. Earlier, Governor Banwarilal Purohit and Chief Minister Sarbanand Sonowal welcomed Prime Minister at the airport.