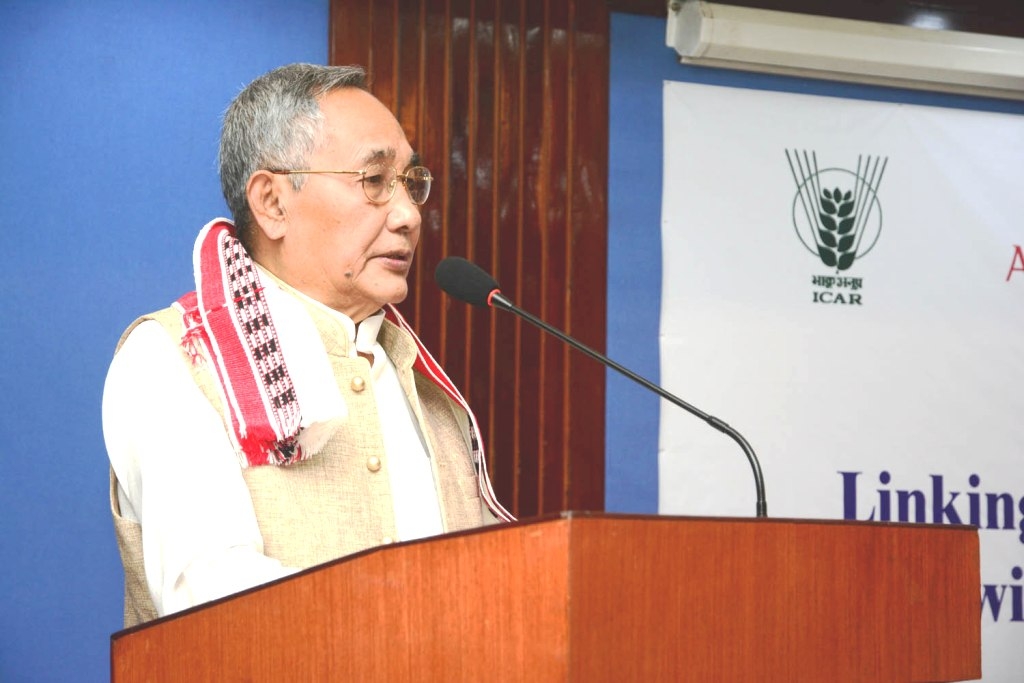 Imphal, Feb 20: Deputy Chief Minister Yumnam Joykumar Singh has said that active consideration is on to open cold storage to each district in the state soon. He was speaking at the inaugural session of national conference on "Linking Startups and SMEs in Food Processing with Government Schemes & Markets" at Classic Hotel in Imphal today.
Deputy Chief Minister said, although agricultural and horticultural products are abundant in the state, adequate processing and preserving facilities are not available as of now. He said, beside this, there has been long pending demand of opening cold storages for preserving foods mainly fruits and vegetables in the state. Keeping in view of such necessities, cold storage at least one each to all the districts is highly needed and therefore, planning is on to open it.
Joykumar Singh further said many fruits and spices like lemon, orange, pineapple, ginger etc. and also vegetables of superior quality comparing with the same varieties in other parts of the country are available in Manipur. Appealing the entrepreneurs to look into such differences, Deputy Chief Minister said such quality products should be made available even in the International market and if once tested the demand of it will be growing. He said, various medicinal plants are also abundantly available in the state. Most of the plants which had been used as medicines by our forefathers have a peculiar and unique value and therefore such value should be known to the younger generations as well. Deliberations in the conference will definitely help small and medium entrepreneurs to develop their businesses in future, he added.
Entrepreneurs from different parts of the state attended the conference which was jointly organised by ASSOCHAM in association with Ministry of Food Processing Industries (MOFPI), Government of India, National Bank for Agriculture and Rural Development (NABARD), Indian Council of Agricultural Research- Research Complex for North Eastern Hill region (ICAR RC NEH), Imphal.
Joint Director, ICAR NEH Dr.Meghachandra Singh, OIC, NABARD Manipur P.N. Praveen Kumar, ChetanVij, Assistant Director, ASSOCHAM and Sanajouba Singh, Secretary General, All Manipur Food Processors Association also attended among others in the conference.