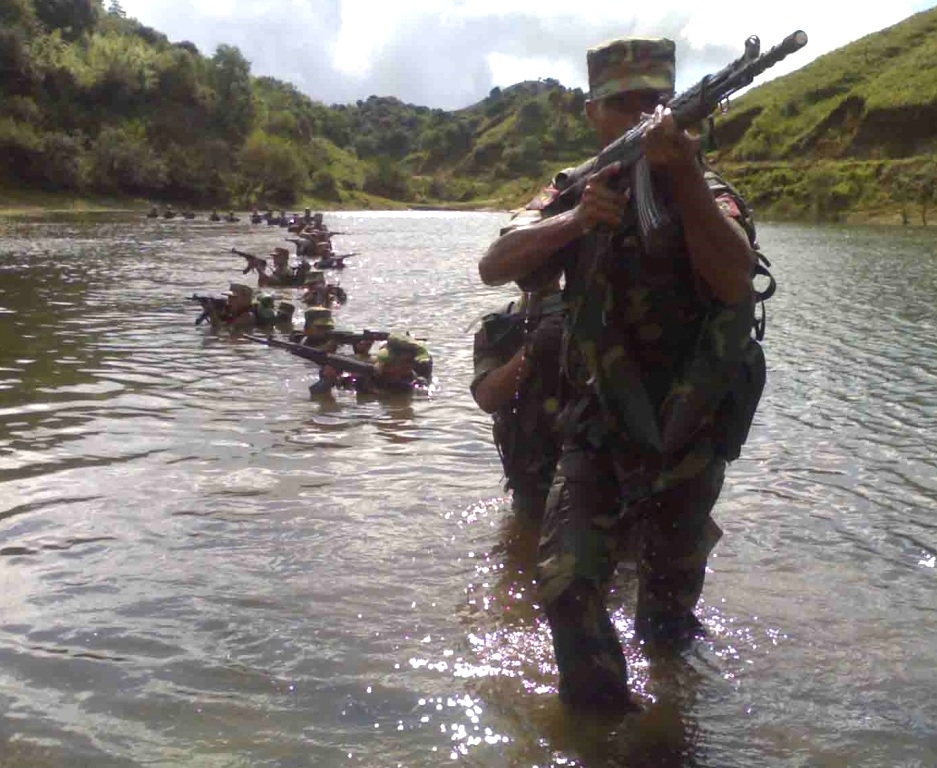 People's Liberation Army (PLA), the armed wing of the proscribed Revolutionary People's Front (RPF) today claimed the responsibility for the attack against AR in the evening of January 14 at Machi Lamkhai.
The press statement signed by Roben Khuman, Secretary Publicity, Revolutionary People's Front, said that the PLA attacked using bombs, assault rifles, UMG, M-79 and RPG on the teams of 24 AR and 20 AR near Machi Khul under Tengnoupal Plice Station of Chandel District while the teams were coming from two sides on the road which connects Sita Village and Khoibu Centre.
On that day, AR personnel gathered at Machi Khul while the PLA cadres were preparing for an ambush at Machi Khul area as a part of Operation Willy Civet under its Tactical Command. The PLA set off Two Anti –Tank Mine and 12 claymores which were already planted at the site, in three intervals while the personnel of AR were talking to each other at the site. In that attack PLA killed and injured many personnel of the AR. Simultaneously, PLA attacked on the other team of 20 AR which was coming towards the site where PLA were waiting for opportunity to attack on them. In the sudden attack carried out near the Company Operation Base of 20 AR C-Coy, many personnel of colonial force ran away hither and thither. Later the colonial forces started firing.
A large number of AR personnel were killed while many others injured in the attack. They have been transported from the place using five ambulance and helicopters.  However, army concealed the exact number of casualty on their side. Army, with all possible resources tried to trace the PLA cadres, but all the efforts remained in vain.
The cadres who took part in the attack and who instructed for the attack have been lauded by Chief of Army Staff of PLA War Office.