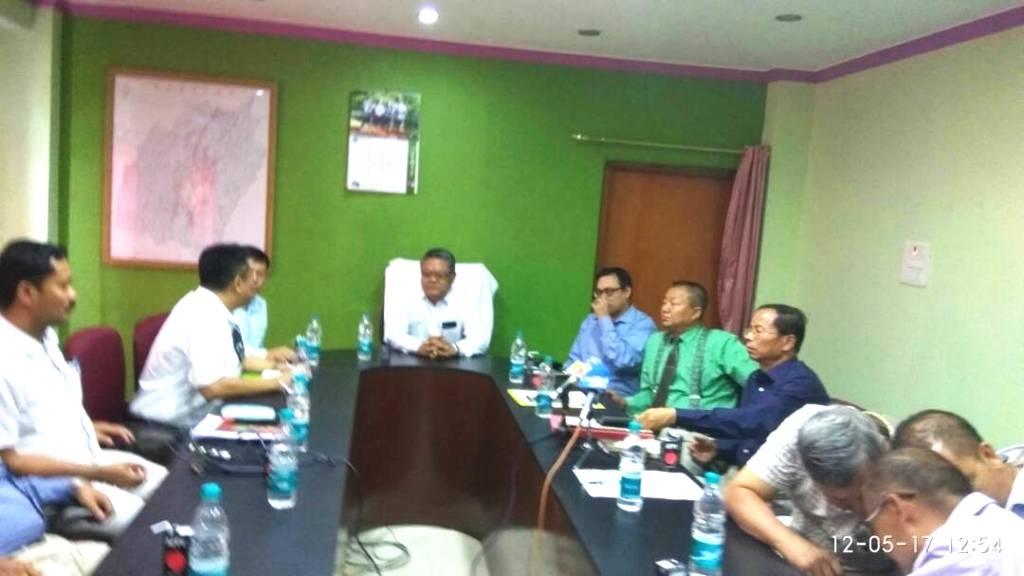 Imphal, May 12: The All Manipur Petrol Pump Dealers Association has withdrawn its proposed plan to indefinitely close down petrol pumps after striking a deal with minister of CAF& PD.  
The association took strong exception of the alleged derogatory statements made by director of CAF & PD Y Ranjan harming the reputation of retail sellers of petroleum products and demanded that the director hand over his unconditional apology by May 11. Secretary of the association H Rajeshwor while expressing regret that Ranjan failed to reciprocate to their demand announced the decision to strike work and closure of all petrol pumps from May 12.  A representation seeking apology from the director was submitted to the chief minister Nongthongbam Biren by the association on May 8.
Ranjan reportedly made the remarks on May 5 last while addressing media persons after surprise raids conducted at two oil stations in Uripok, JAS Gas Station and Uripok Energy Station. The association raised objections to his strong words on taking stringent actions against the retail outlets and terminate their dealership arguing that the director chose not to hear the explanation from the dealers or make follow up inspections.
Today's meeting between representatives of the association and CAF & PD minister was also attended by commissioner K Radhashyam and director Ranjan. Although the details of the agreement are awaited both sides reportedly reached an understanding on extending cooperation to avoid further misunderstanding.