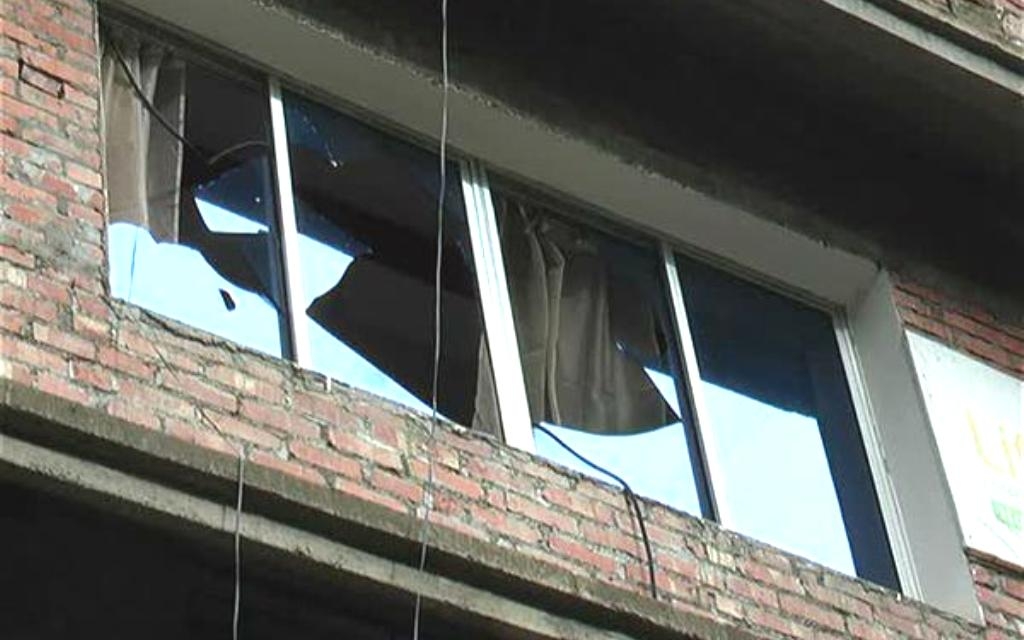 An Improvised explosive device (IED) blasted today morning at around 4.55 am inside a building located to the close proximity of Raj Bhavan at Governor's Road, Paona Bazar. The building belongs to one Th Dhanakumar, Retd. IPS and the third floor is being rented to M/S, Sama Tower Pvt. Ltd. and the 2nd Floor to Live Cell company. Report said that the blast took place at the stairs between the 2nd and the 3rd floor. A person identified as Th Ibungo, aged 21, son of Th. Subha of Lamlai, who was at the time standing at the ground floor sustain injury at his right hand after broken glass hit him.  No other serious casualties have been reported so far. Mention may be made that the area was a high security area with 24 hours security patrolling by both state force and the CRPF. No vehicles were allowed to park at either side of the road and vehicular movement along this route were also restricted without proper permission from the security forces. Motive behind the blast could not be known at the moment and so far no UG groups has claimed responsibility.
Later women of Paona bazaar stage a sit in protest in front of the OK book store building. A women said that they condemn bomb attack incident in the crowded place like Paona bazaar . She said that the area in which accident happen has been guarded by numerous CRPF and state forces, than what the value is of guarded by security.
On the other hand state police commando push down the entire vehicle which was park in front of Leima Shopping Complex in no parking zone. The road which linked Nitaipat Chuthek has been block from the morning to avoid any unwanted incident.