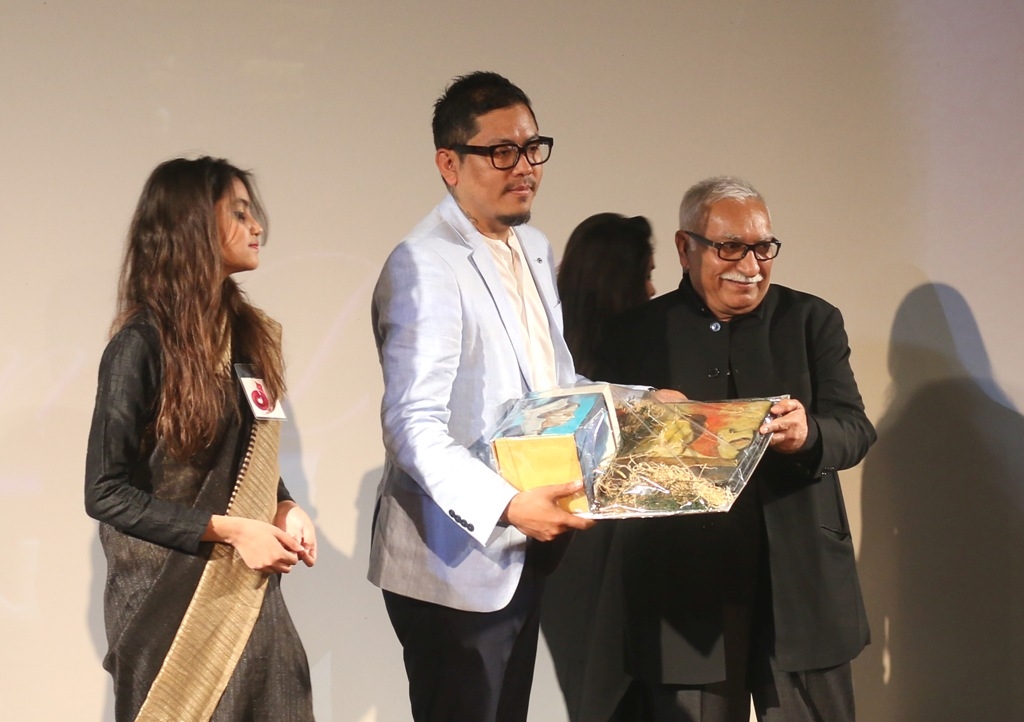 IT News
Imphal, Dec 26,
Manipuri artist Oinam Dilip was honored with the ART INC "Rising Star" award 2018, according to reports available here on Tuesday, the beautiful Christmas day.
The award consists of a trophy, a certificate and cash award.
The award was presented by Renu Rana of ART INC to honor masters and upcoming artists in the field of Painting, Sculptor and Photography  in a gathering at India International Centre, New Delhi on December 24 Monday, the delayed report said. Eminent personalities of the art fraternity like Arpana Caur, Niren Sengupta, Hemant Khandelwal, and  Biman Das comprise the panel of esteemed jury.
The report added that Oinam Dilip is a freelance artist currently based in New Delhi with a degree from Delhi College of Art. His paintings have been collected in Korea, UK, US and Egypt. He is also currently working with Art Alive, one of India's premium art Galleries in New Delhi.
His first art exhibition which is an amalgamation of Dilip's  paintings, neo art installation by Kenny Ngairangbam and fashion-showcase by Sailex Ngairangbam, in Manipur titled 'Art meets Fashion' was held under the aegis of KAI from November 24 to December 4, 2019 at the building of Ningthibee collection, a popular handloom house in Imphal.
It is said that Dilip's paintings have been showcased along the paintings of some of India's senior most artists in reputed art galleries of the country in Delhi, Mumbai, Kolkata and Bangalore and a few abroad and some of his paintings have been collected in Korea, UK, US, Egypt.