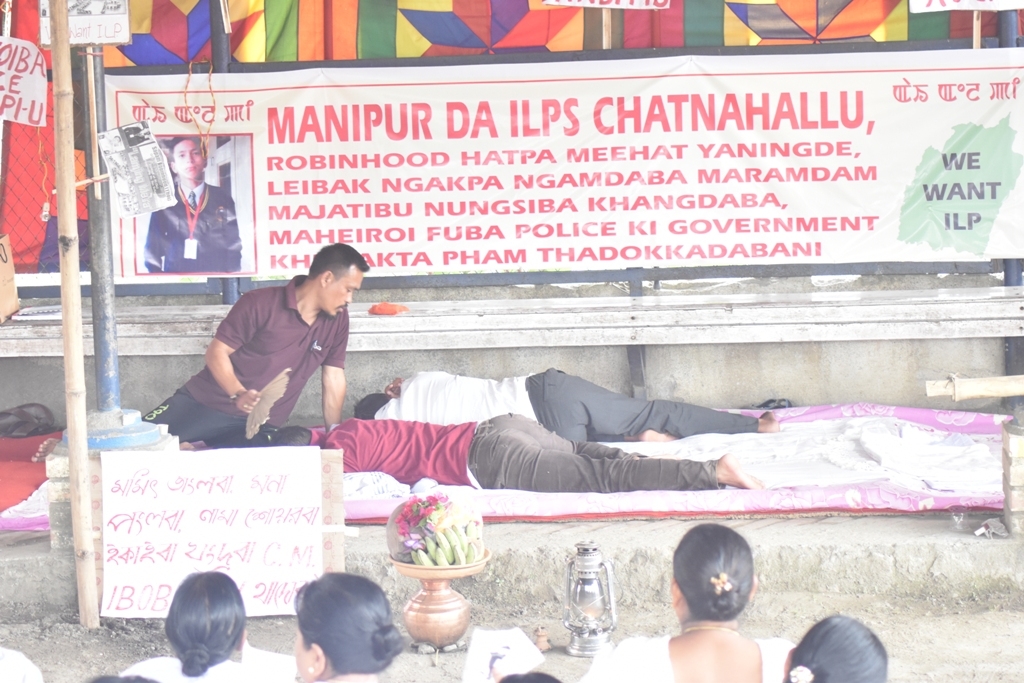 Ghari Youth Club; GYWA; SINMI LUP and Ghari Apunba Meira Paibi in a meeting held at GYC office today decided to impose ban on non-locals in and around Ghari area with immediate effect from 17 August till the government implement ILP, said a release from GYC.
They also resolved to ban non-Manipuris from delivering goods at shops and staying them at rent rooms around Ghari area.
It also appealed all the non-Manipuri tenants to vacate their rent rooms before August 20, 2015.
Bishnunaha Youth Federation Yairipok, Laimanai Youth club, Yairipok, Siphai Leikai Gudaince Club Yairipok, Social Economic and  Development Organisation  and  Bamol Leikai youth club also resolved to begin non-cooperation movement with the non locals at Yairipok area.
At Thangmeiband area too local clubs members of the area continue the non-co-operation movement to non locals.
At around 10 am today locals of the area rounded up two vehicles carrying tobacco products by non- locals. The tobacco products were pulled down and burnt by the locals of the area.
Mention may be made that two person identified as Leishanthem Pratap and Laishram Gunindro has been undergoing fast unto-death protest at the waiting shed located opposite to College gate Thangmeiband in support to the JCILPS.