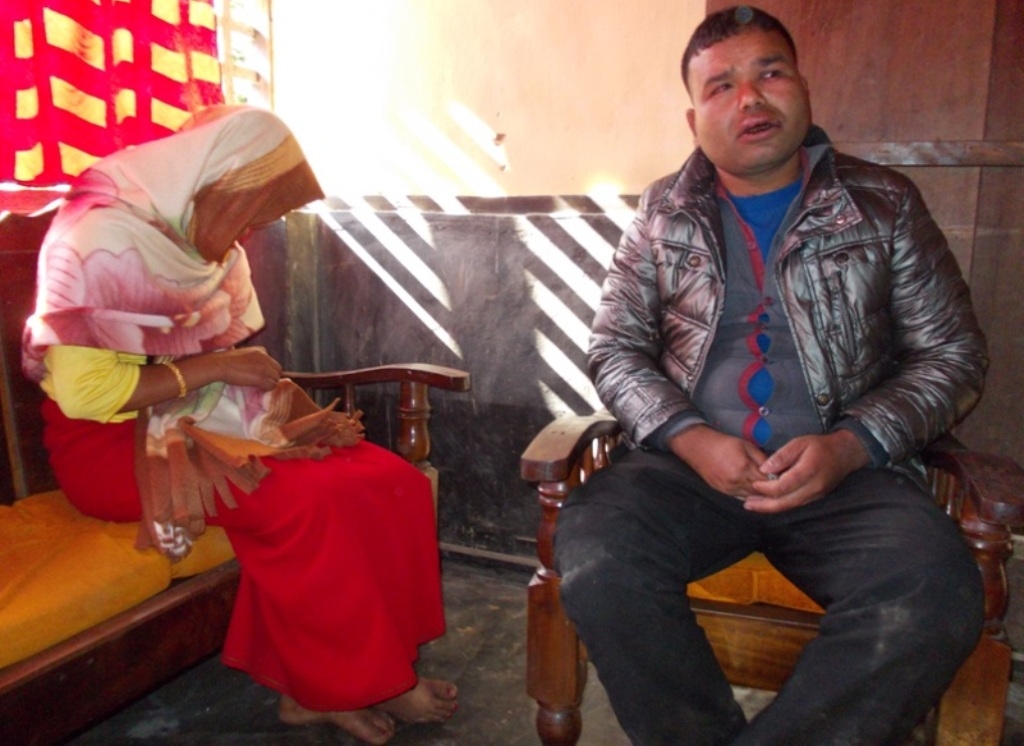 Rabi Takhellambam
Thoubal, March 16: Local people have rounded up a young widow from Thoubal Athokpam Awang Leikai under Thoubal police station on Monday 3.30AM for having illicit relationship with one non-local.
The non-Manipuri has been identified as Benjamin Lenga (42), s/o Chunga Lenga, of Haflong District in Assam. The 30-year-old widow is from Thoubal Athokpam Awang Leikai. Her husband died few months ago.
According to local Meira Paibi and club members, the non-Manipuri was first arrested when they show him coming out of the widow's house early morning after staying the night.
Benjamin Lenga, who earlier worked in a hotel inside Thoubal DC office, is currently staying at a rented house of one Md Allauddin at Lilong Masajit Road.
From the  non-local a Pan Card and some land record photo copies of some persons from Moirang.
Meanwhile, local have handed over the arrested persons to members Joint Committee on ILP, Women Wing, Thoubal District.