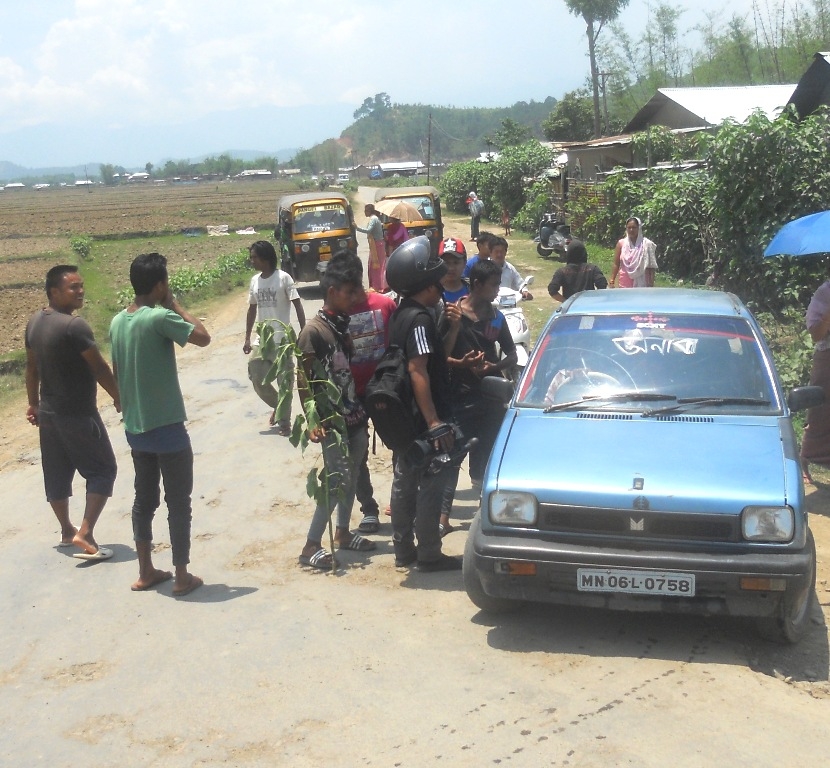 As the government fails to bring amicable solution to the agitation against the brutal killing of Konsam Kourounganba by Manipur Police Commando, life along Imphal -Ukhrul road continue to remain cripple for the third day. Supporters of the agitation today block Khurai to Pangei road too in addition to the Imphal-Ukhrul road. According to our reporter, large number of people both men and women came on the street in-between Khurai Lamlong Bazar to Khurai Heikhru Makhong area along the Imphal Ukhrul road and blocked all sort of vehicular movement. The agitators however allowed to travel those in media profession and those who are on rituals purposes. The same was witness at Pangei road in-between Khurai Lamlong to Pangei area. However, there were no reports of any untoward incidents.
According to report the JAC formed against that killing of a youth and assault of another had met the Chief Minister yesterday but failed to arrive at any amicable solution. According to the JAC members they were told to call off the agitation as the government is ready to compensate and provide adequate job to the family of the deceased besides freeing the two youth arrested on the day. However, the JAC and the family members stand firm to their demand for punishment of the Manipur Police Commando involved in the Killing of the Konsam Kouranganba and injuring another youth.
Police were seen deployed at Khurai area but were seen helpless to control the mass uprising in the area.