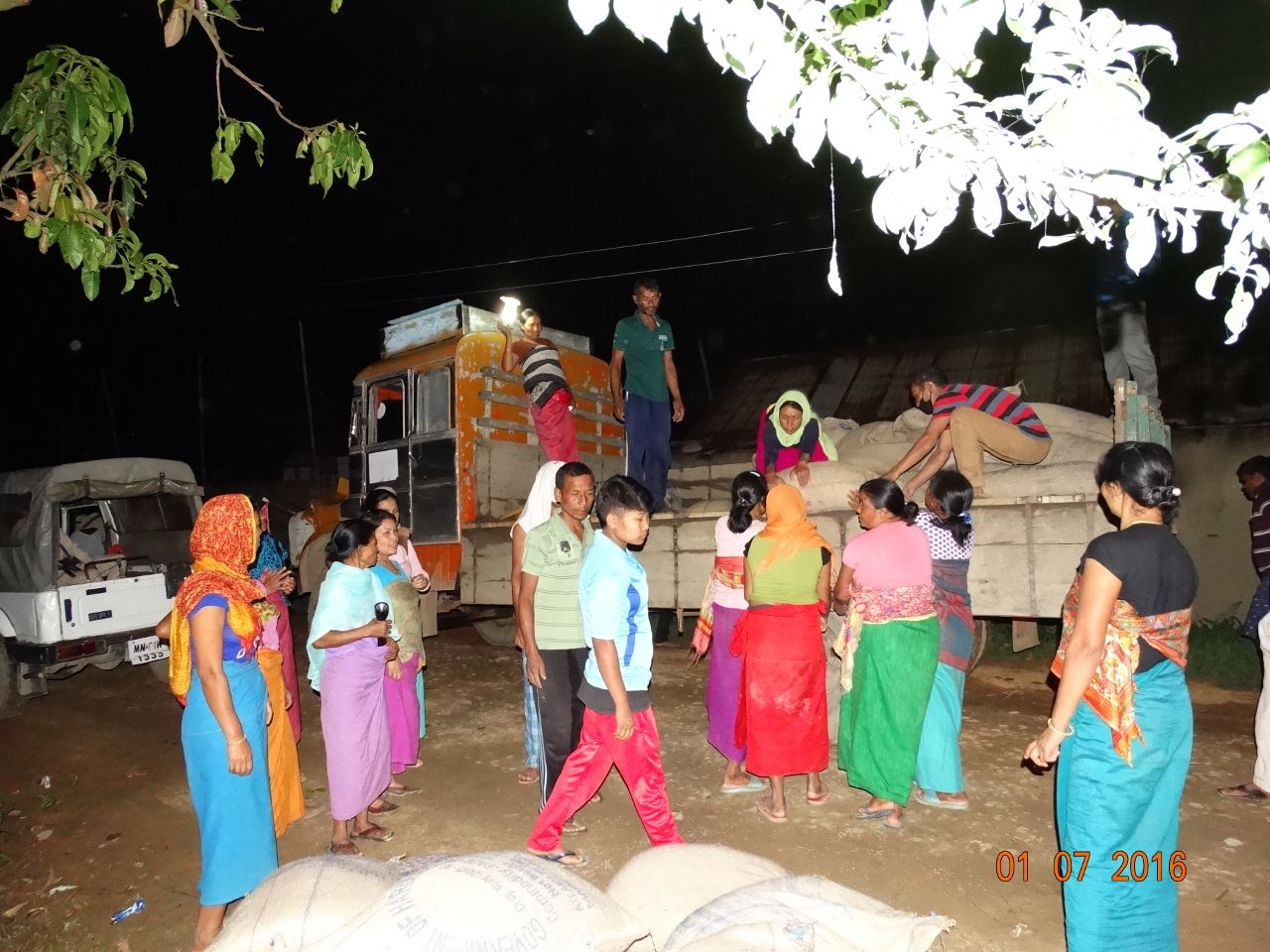 Imphal, July 1: State government failure to provide allotted share of rice to a fair shop agent at Seijang Village under Lamlai Assembly constituency had ignited protest from the beneficiaries' yesterday evening. Interestingly, the constituency belongs to the CAF & PD Minister Ksh. Biren.
Large number of people thronged to the residence of Huirom Inaoton Singh at Seijang Awang Leikai, who is the agent of the fair price shop of the area against his failure to distribute allotted share of rice to the beneficiaries.
Earlier, a JAC formed at Lamlai Assembly constituency had staged a protest demonstration against the alleged misutilization of rice sanction under National Food Security Act (NFSA)
Secretary of JAC Mutum Ongbi Thoibisana, while speaking to media persons said that even though the JAC had warned the agent to provide full share of allotted rice to the beneficiaries and made available to the people before July 1, Huidrom Inaoton, the agent brought only few share of the allotted rice.
When question by a JAC member Huidrom Inaoton stated that he was compelled to collect incomplete share of the allotted rice as it will be difficult to get even that share if it was not collected before June 30.
At 8 pm yesterday a meeting was convened at Seijang Community held by the JAC. As the Fair price Shop Agent, Huidrom Inaoton failed to turn up to the meeting the irate locals stormed to the residence of the agent however, a team of Lamlai police which rushed the spot on time prevented the locals from causing any trouble.  The JAC then lodged a verbal compliant to the police team and later the police kept the rice in their custody at around midnight yesterday.
The JAC further warned serious form of agitation if the people were deprived of the allotted share as according to NFSA.