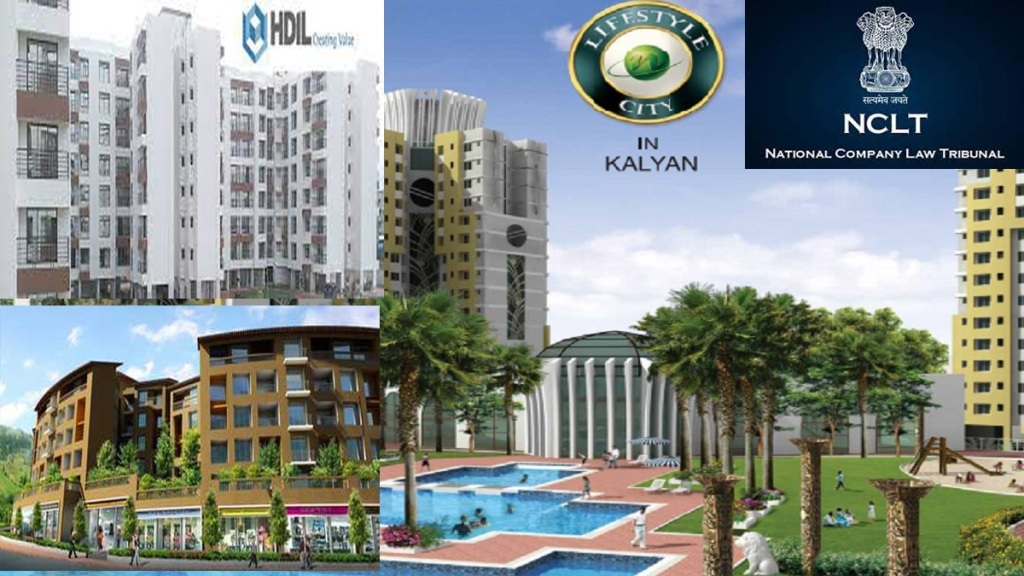 By Raju Vernekar
Mumbai, Apr 28:
The National Company Law Tribunal (NCLT), has begun insolvency proceedings against developers who have delayed completion of cumulatively 308 housing projects in Maharashtra, much beyond the stipulated date due to which some of the projects have lapsed.
NCLT a quasi-judicial body that adjudicates issues relating to Indian companies, has begun corporate insolvency resolution process as per insolvency and bankruptcy code 2016 against these projects.
The Maharashtra Real Estate Regulatory Authority (Maha RERA) in a statement on April 26, made available the details of the projects loaded by NCLT on its website and cautioned home buyers to check the status before making an investment in such projects.
The 308 projects include: 115 (ongoing) and 193 (lapsed projects). The 115 ongoing projects are : Thane 50, Mumbai suburbs 31, Mumbai City 10, Pune 08, Raigad 08, Ahmednagar 05, Palghar 02 and Solapur 01. The lapsed 193 projects are: Pune 55, Mumbai suburbs 52, Thane 50, Palghar 17, Raigad 07, Mumbai city 05, Solapur 03, Aurangabad 01, Nagpur 01, Ratnagiri 01 and Sangli 01.
Out of the 115 ongoing projects. in 32 projects over 50 % home buyers have registered themselves. In remaining 83 projects less than 50 % buyers have registered. Out of 193 lapsed projects, in 150 projects over 50 buyers have registered, while in remaining 43 projects less than 50 % buyers have registered themselves.
Since the developers have not been updating inventory of sale, purchase of the flats every three months as required, it is not clear whether these developers have still been accepting fresh registrations. As such the Maha RERA has cautioned the home buyers to go through the NCLT website which carries the details of all the red-flagged housing projects.
Out of the total 308 projects, 100 projects are in Thane. The other projects are : Mumbai suburbs 83, Mumbai city 15, Pune 63, Palghar 19, Raigad 15, Ahmednagar 05, Solapur 04, Aurangabad 01, Ratnagiri 01, Nagpur 01 and Sangli 01.
In Mumbai most of the projects are located at Kurla, Borivali and Andheri. In Thane/Kalyan area, maximum projects floated by Neptune Developers and Nirmal Lifestyle have remained incomplete. Similarly the Housing Development and Infrastructure Ltd (HDIL) prominently figures in the list of pending projects in Palghar and Mumbai. The reputed Lavasa Corporation Ltd has many pending projects in Pune.
A spokesman for Maha RERA said that the regulatory authority will co-ordinate with NCLT to ensure justice to thousands of gullible home buyers who have invested money with different housing projects.
The developers facing insolvency proceedings
Mumbai :HDIL, Joy Homecreation Ltd, Guruashish Constructions, Shah Housecon, Surya-Landmark Developers, Neev Infrastructure Pvt. Ltd, Neev Galaxy, Navkar Groups, Shivam Parivar Developers, Radius Infra Holdings Private Limited, Spenta Enclave Private Limited, D. S. Kulkarni Developers, Bombay Slum Redevelopment Corporation Pvt. Ltd, Shamik Enterprises, Mayurpankh Properties, D K Realty (India) Private Limited, Shreepati Build Infra Investment Limited, Spenta Enclave Private Limited, Vijaykamal Properties, HBS Seaview Pvt Ltd, Ornate Spaces Private Limited, Spenta Builders, Ariisto Developers, Rite Developers, Raj Arcades & Enclaves Private Limited, A A Estates Private Limited, Geopreneur Corp Private Limited, Shivam Parivar Developers, (Nirlon Employees Coop Hsg society), Shankheshwar Properties, Raghuleela Builders, Tattva & Mittal Lifespaces, Taksha Spaces Private Limited, Shamik Enterprises, Gold Plaza Developers, Anudan Properties, Chaubey Realities, Roxina Real Estate Pvt. Ltd, Lokhandwala Infrastructure Private Limited, Anuradha Real Estate Developers, Kumar Urban Development Private Limited, Richa Realtors, Vijaykamal Properties, Bhasin Properties and Developers, Spenta Enclave Private Limited, Ahinsa Buildtech Private Limited, Bhavya Infrastructures (India) Private Limited, Shreedham Construction Private Limited, K D Lite Developers, Kohinoor CTNL Infrastructure Company Private Limited,
Thane District : Modella Textile Industries Limited, Wadhwa Buildcon LLP, Bhiwandi, Schema Enterprises, Rashmi Housing, Renaissance Indus Infra Private Limited, Bhiwandi, RNA Corp Pvt. Ltd, Mira Road, Shah Group Builders and Infraprojects Limited, PNK Space Developers, Rajesh Estates and Nirman Private Limited, Schema Enterprises and Shreedham Constructions.
Kalyan :Neptune Developers,Nirmal Lifestyle, Vijay Citispace Private Limited and Wadhwa Buildcon LLP. Palghar : HDIL, Rashmi Housing, Sunrise Enterprises Shree Ram Dham, Shamik Enterprises and Sapphire space Infracon Pvt Ltd.
Pune : Lavasa Corporation Ltd, Gagan I-Land Township Private limited, Marvel Sigma Homes, Marvel Realtors and Developers, Haveli, Dreams Construction ( Pune) Pvt. Ltd, D K Realty Construction, Shreedham Construction and Dreams Construction Pvt. Ltd.
Raigad : Mounthill Realty Pvt Ltd, Khalapur, Sheltrex Karjat Pvt. Ltd and Vijay Group Housing, -Karjat, Lokhandwala Kataria Construction Private Limited, Okay Estate Developers Private Limited and Shah Group Builders Limited-Panvel,
Ratnagiri :Navkar Groups Private Limited. Ahmednagar: Harihar Infraventure (India) Private Limited. Sangli : Bombay Slum Redevelopment Corporation Pvt. Ltd. Solapur : Pandhe Infracons Pvt Ltd. Nagpur: Ramnath Developers Pvt. Ltd.
Caption
Some of the incomplete housing projects facing insolvency proceedings by NCLT.