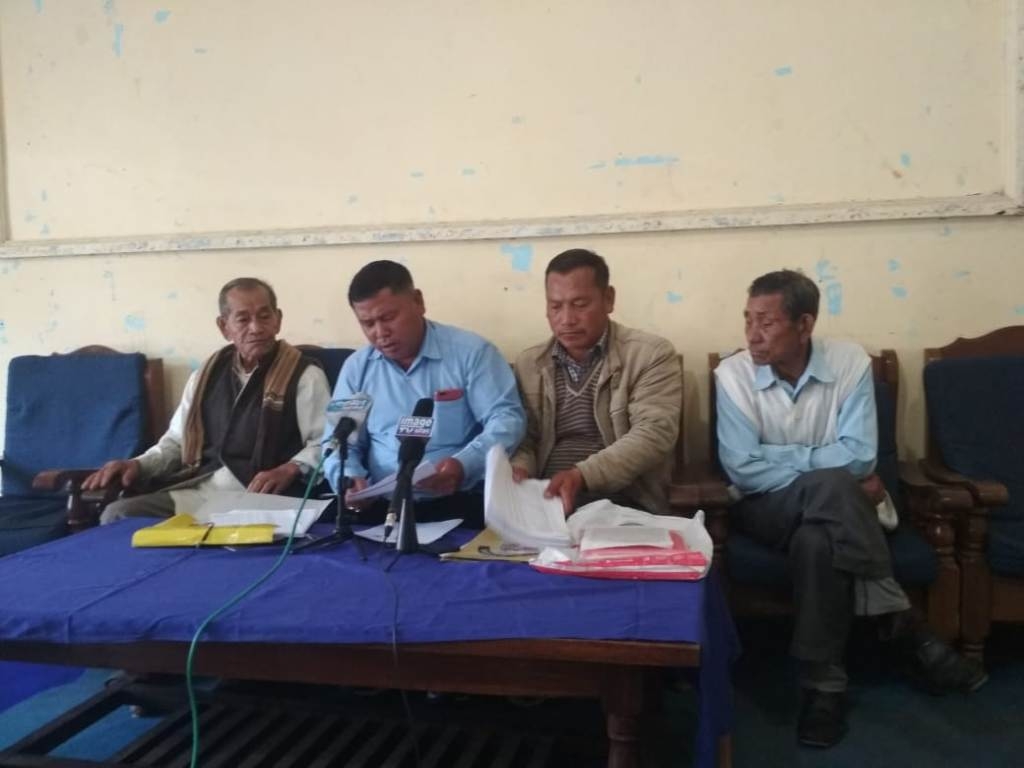 IT News
Imphal, March 2,
"99 percent of the enlisted beneficiaries of a National Disaster Relief Fund were found as fake beneficiaries and the remaining one percent doesn't get benefitted till now even though it was already sanctioned as they were informed through the reply of an RTI", said Yengkokpam Tomchou.
On 2015 Manipur was greatly affected by flash flood leading to flooding of various areas for a long time, washing away of houses and paddy fields become non productive leading to a complete loss for the paddy field owners. As an aid given to the affected victims, National Disaster relief fund has been sanctioning funds to support the affected victims caused by natural disasters.
Speaking to media persons Yengkokpam Tomchou who is a beneficiary of the NDRF said that according to the notification orders given by Deputy Commissioner of Thoubal District, due to the flood occurred on 2015 the total no of damaged houses which is under Lilong Sub division is 2223 amounting to Rs. 71, 13,600 and the no of farmers or the beneficiaries whose paddy fields were damaged in the flood were 5971 amounting to Rs 3,02,50,306.
He further said that as they wanted the benefits given by the government to aid the affected victims they asked the DC to show the list of the beneficiaries of the affected victims. Failing to show the list, one woman identified as Asem ongbi Noyon filed an RTI to show the list of the affected victims caused by the flood of 2015. He also added that from the reply of the RTI they have known that the fund was already sanctioned to the victims through Direct Benefit Transfer.
On seeing the list given as a reply of RTI they were amazed that most of the affected victims enlisted as beneficiaries weren't residents of their affected area and were all fictional persons, he added. He further said that the few names of the beneficiaries of the relief fund who were actually living there and got affected by the flood doesn't even get the fund though information given by the RTI said that the victims got benefitted through DBT.
Yengkokpam Tomchou appealed the authorities to punish the culprit who misappropriated the funds of National Disaster Relief Funds and also let the actual flood affected victims to get benefitted through the Relief Fund.