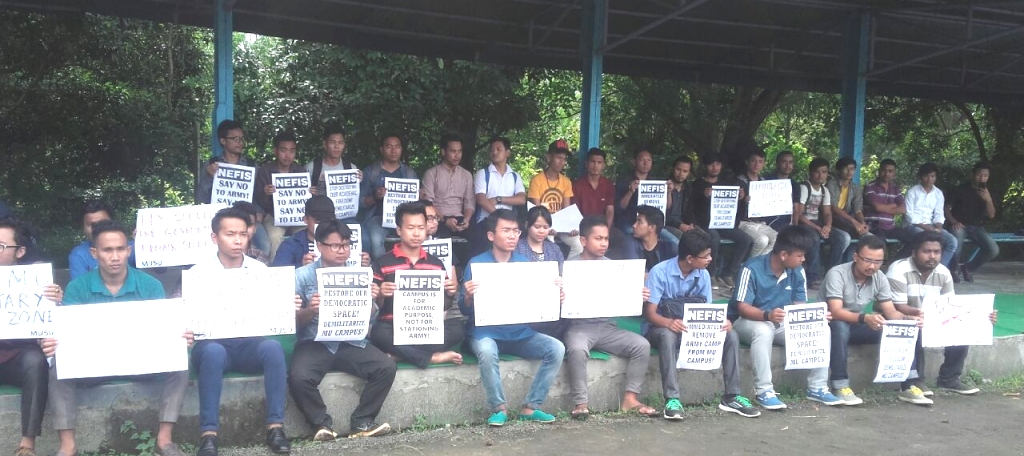 Imphal, June 29: Manipur University Student's Union (MUSU) and North-East Forum for International Solidarity (NEFIS) jointly staged sit-in-protest at Manipur University campus demanding immediate removal Army Camp from the University Campus. The students' body stated that the university campus is for academic purpose, not for stationing of Army camp None of the university in the country had a single army or police personal camp inside their campus, it added.
The students' body has been demanding the removal of the army camp from the campus for a long time but till that no positive response from the authority concern and state government. The students' body will submit a memorandum regarding the prolonged issue of the Army Camp in the University Campus and expect the new government will take up positive action.
If their demands are not met at the earliest, different form of agitation will took place. The students' body put up placard against the station Army camp for more than 20 years.