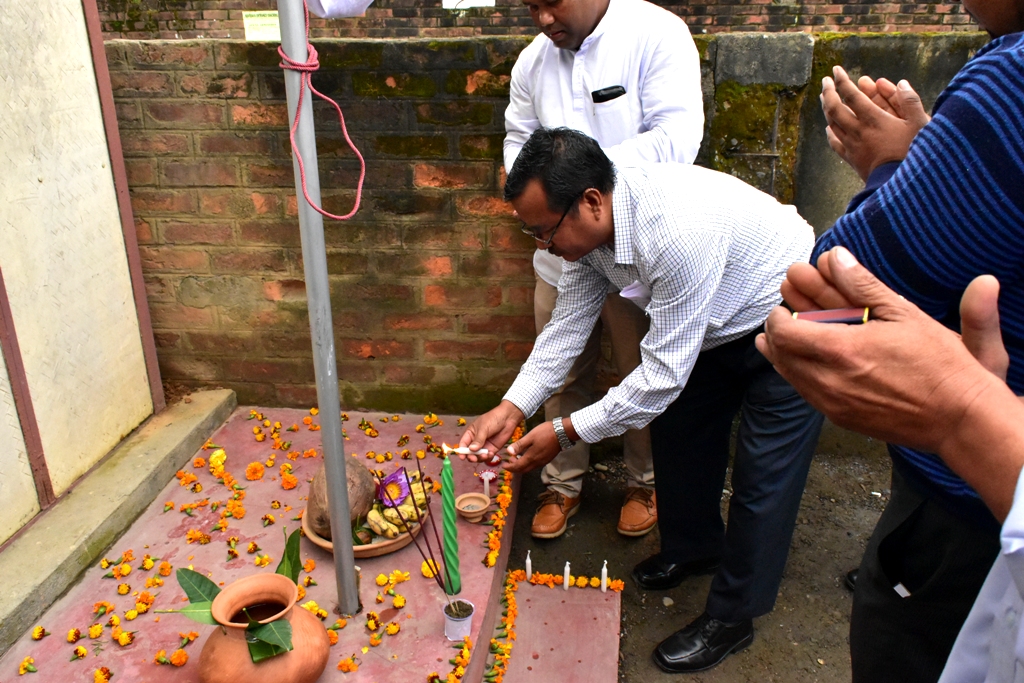 IT News
Imphal, Oct 13: Manipuri Students' Federation (MSF) celebrates its 17th foundation day at Konjeng Hajari Leikai Community Hall, Tidim Road today.
AMWJU President Wangkhemcha Shamjai, Phunindro Konsam  and MSF President Kh Serajuddin attended the occasion as dignitaries on the dais.
The foundation day function began with the key note address given by Thiyam Sushilkumar Luwang, Joint Secretary, MSF.
For the past 17 years, MSF have been working hard to wipe out the corrupt system from the society and bring peace and harmony among the people of the state for both hill and valley.
Support from the people of Manipur, different organizations, clubs, students and parents is required to bring changes to our society and especially to the upcoming students of today and for the coming 18th foundation year, they will take up huge step to bring many changes in our society,  he added.
Speaking on the occasion, Phunindro Konsam said that Manipur has become a society fill with issues and problems.
The love and mutual respect that people of different ethnic communities use to have in the past seems to be lessening today. From a peaceful and tolerant society a few decades back Manipur at the present juncture can be described as chaotic and deeply divided, he added.
Student's life has also change. They don't take their studies seriously. Students parent give them whatever they ask, let them to do whatever they want freely.
Riding motor vehicles, dying their hair, using highly expensive cell phones and going to schools where some didn't turn up at schools. Doing drugs, roaming here and there while their parents think they are attending classes.
Due to such behavior, many students have lost their lives, through road accident, drug overdose, etc.
It is the right time for the parents and the student community to find out the reason of all this changes, to find out how to bring the solution of the problems which they face in the present state, he added.
Kh Serajuddin, President MSF said that since 2006 "Eikhoi Lairik Ningthina Tamshi" (Academy Campaign) an educational programme of MSF, under this programme MSF have been conducting many Moral Education Awareness Programme for the students, to aware them about the society, about their studies, how to become a successful students in the future, in different part of the state. This academic campaign will be continued in the coming future.
In order to save the future for the students which can and will bring changes to our society, same thought, co-operations and full supports from all the communities is their must needed strength to keep up their works for the people, the society and for the students which will be the future pillars, he added.