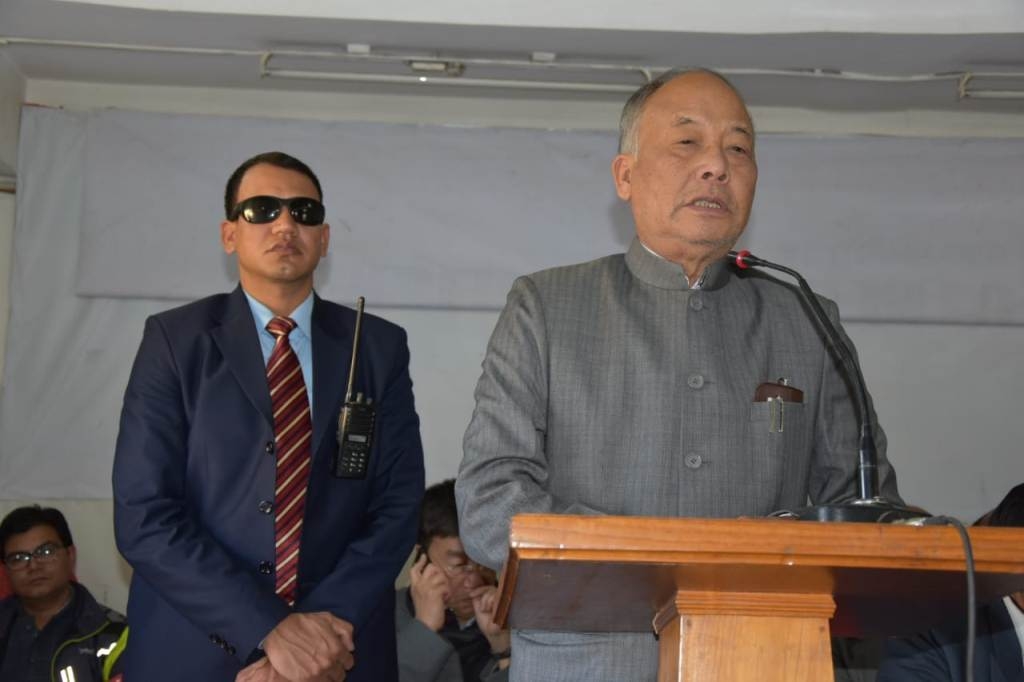 IT News
Imphal, Dec.13:
Manipur Pradesh Congress Committee (MPCC) today celebrates the victory of the Congress Party in three states of the five states assembly election.
The defeat of the BJP in all the five states has been term as fall of the saffron regime stating that the result is significant and it shows that Congress and it's like minded party will be coming to power in the upcoming parliamentary election.
Leader of the Congress Legislature Party Okram Ibobi Singh while speaking on the occasion stated that after four  and half years rule by the BJP led NDA government the people now realized that the BJP has been fooling people by making false promises.
"I already said that you can't fool the people by making false promises, the outcome of the just concluded election is the reason of the false promises", Ibobi said that.
He further added that in democracy people is the supreme and false promises cannot last long. The result of the recent election is the fall out of the false promises.
On the conversion of the Look East Policy to Act East Policy and the frequent visit of the Union Ministers, the CLP leader question what changes had been done for the development of the North East region.
The problem of Manipur University which lasted for over three months and the undermining of the state by the BJP central leaders have also been highlighted, by the former Chief minister.
"Why it took so long for the government to finish the issue of the Manipur University?", Ibobi said.
"The court intervention to the MU  is because of the inefficiency of the state government", he added.
The central attitude towards the state is also questioned by the CLP leader and said what have the Union Ministers who have visited the state done for the state of the Manipur.
MPCC President TN Haokip also stated that the Congress party will return back to power.