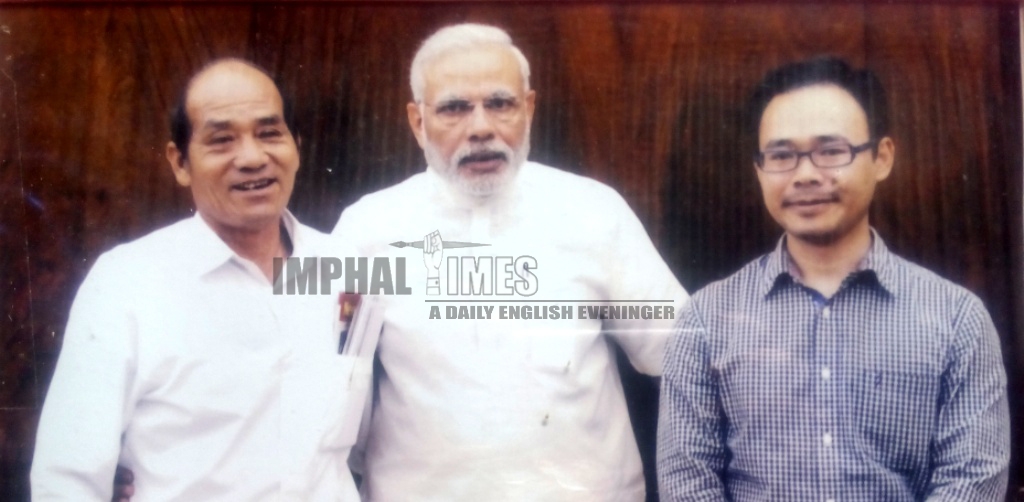 IT Exclusive
Imphal, August 1: Amidst controversies surrounding  the educational qualification of Prime Minister Narendra Modi, one of his classmates in Gujarat University  revealed on how he shared the topics taught in class room with the Prime Minister. 
Okram Singhajit Singh of Thoubal Okram in Thoubal District Manipur, who completed his Masters Degree in Political Science from Gujarat University in 1983 spelled out his days with Narendra during University days. In an exclusive meeting with Imphal Times, he said most of the times he shared his knowledge on what had been taught in the classroom with Narendra, now the Prime Minister of India, whenever, he missed his class due to organizational works relating to RSS.
He said Narendra was very quick at learning and bore a very gentle personality.
"I attended class regularly and shared on what he missed out but he always scored better mark then me", Singhajit said.
On being questioned on why he did not reveal it during those days when the country is having heated debate over the educational qualification of Narendra Modi, he simply said it is no less then taking risk of myself as well as my family as I am from Thoubal Assembly Constituency and everyone knows what is the situation here in Manipur.
Singhajit came to know  about the status of his one time friend only in 2014, after seeing a booklet which published the story of Narendra Modi, the Prime Minister of India. He didn't know when he was the Chief Minister of Gujarat as he knew him by the name Narendra only and never expected that his friend could become the Chief Minister.
As soon as he got the information he immediately rushed to Delhi and with the help of some state BJP workers he met his old friend, Narendra, the Modi who now runs the country.