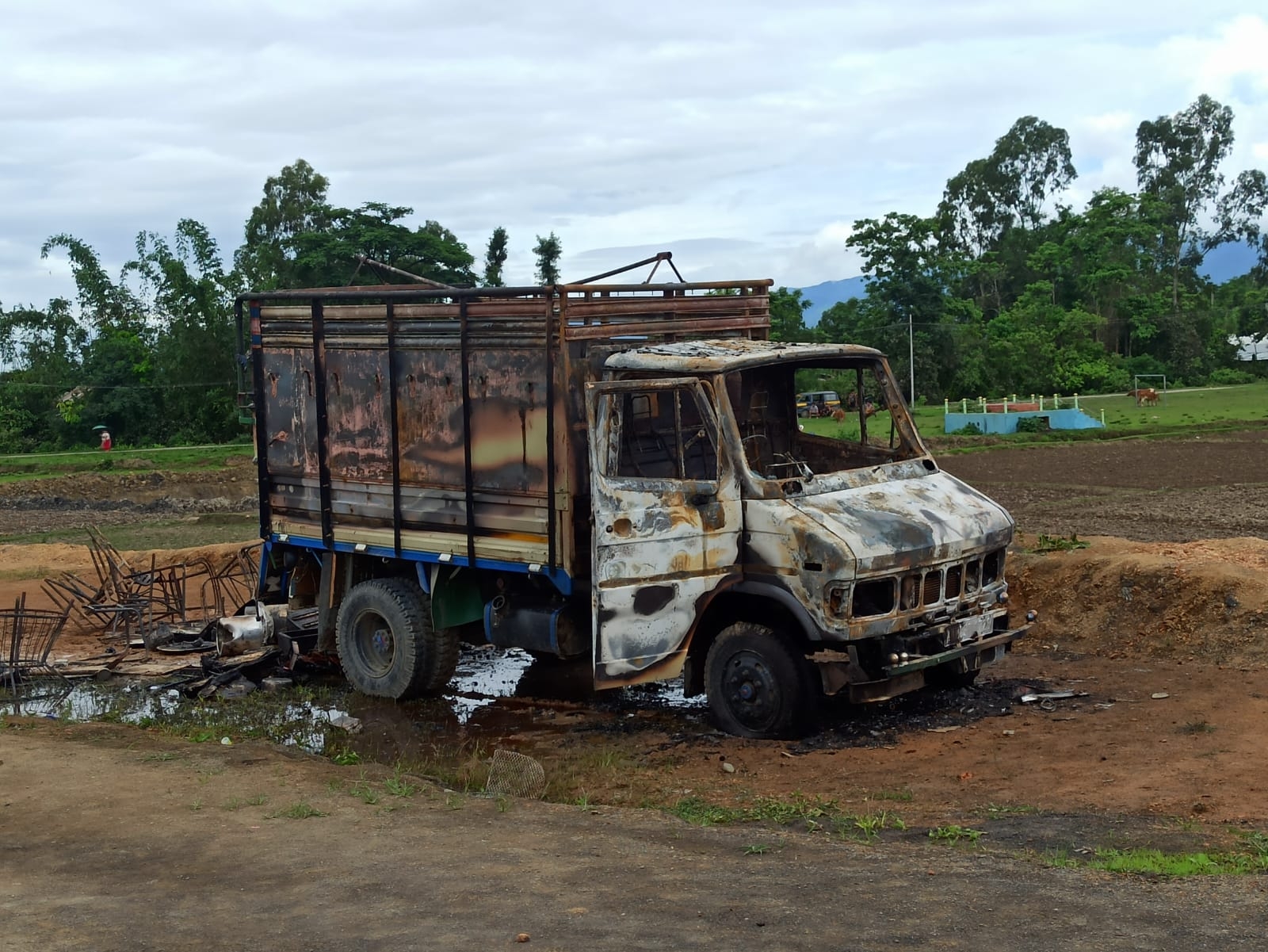 IT News
Imphal, July 9:
Sagoltongba Sabal Leikai, located within the jurisdiction of Patsoi Police station, witnessed yet another episode of violence on Sunday morning. An unruly mob, driven by suspicion, set fire to a vehicle, further escalating tensions in the area.
Eyewitness accounts suggest that a sizable group of individuals gathered at Sagoltongba Sabal Leikai, where they intercepted a four-wheeler on the grounds of alleged transportation of household goods belonging to a specific community. The situation quickly spiraled out of control, leading to the vehicle being targeted and subsequently set ablaze.
No injuries or fatalities were reported among the vehicle's driver and occupants. Prompt action was taken by the fire brigade, who swiftly arrived at the scene to extinguish the flames, preventing further damage.