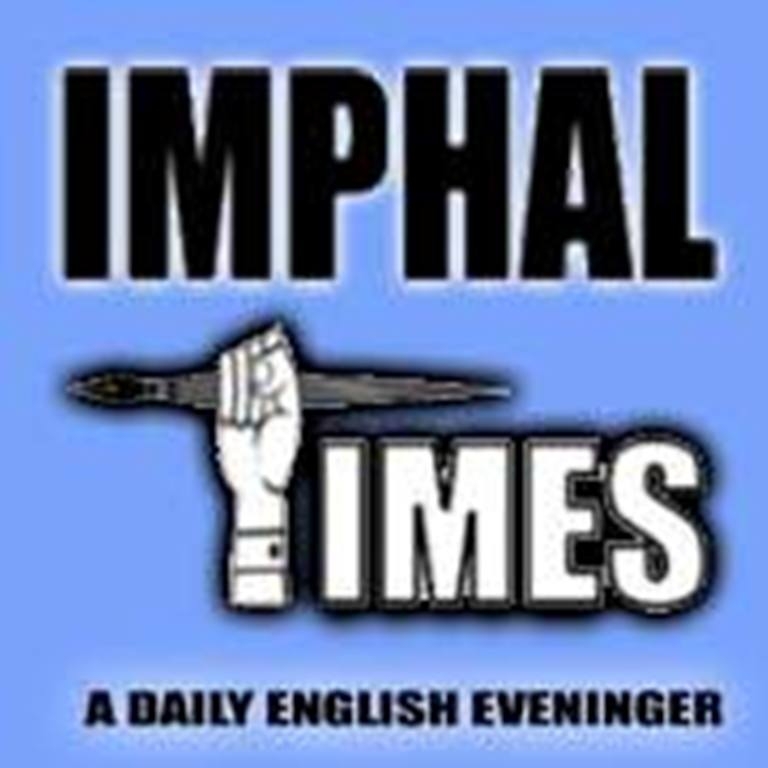 IT News
Imphal March 2
Men-Tsee-Khang (Tibetan Medical and Astro Institute) opens its Imphal Branch clinic at Manipur International University (MIU) Administrative headquarters.
Speaking at the event Dr. Choenyi Samdup, Chief Medical Officer of Men-Tsee Khang (Sowa-Rigpa) Imphal Branch Clinic, stated that "Sowa-Rigpa derivation and medical practice is one of the oldest Tibetan medicinal practice passed down from ancestors more than 3000 years ago. Sowa-Rigpa means 'the Art of Healing'. The Sowa-Rigpa practice spread to Tibet with the spread of Buddhism from India. Sowa-Rigpa was reintroduced in India when the 14th Dalai Lama came to India in 1959 and established Men-Tsee-Khang (Sowa-Rigpa) in Dharamshala. Now Men-Tsee-Khang (Sowa-Rigpa) has a Pharmaceutical, Research centre, etc. The Sowa-Rigpa medical practice takes a holistic approach to the treatment and wellbeing of an individual. Sowa-Rigpa provides preventive measures, although curing every ailment is difficult but its uses have been lauded tremendously".
Dr. Thongam Bhimo, JNIMS Director praised every individual in the field of medicine, stating that it takes the coordination of every individual (Doctor, Nurse, Locals, Etc.), he spoke about the goodness of traditional method of Medicine (including Sowa-Rigpa even though it is completely new to Manipur). He believes that it will benefit the people, improve prevention from chronic diseases and he will give full cooperation from his and the side allopathy.
Hon'ble Speaker Shri Khyamchand Singh spoke about his first meeting with HH the Dalai Lama and his invitation to visit Manipur. He also lauded the efforts Manipur International University in bringing development and investment to the state of Manipur, working to transform not only in education but also in the healthcare sector as well.
"His Holiness the Dalai Lama maiden visit to Manipur in 2017 by the invitation of our Hon'ble speaker Mr. Y. Khemchand Ji laid the foundation for future friendship and the opening of Men-Tsee Khang (Sowa-Rigpa) Imphal Branch Clinic today is proof of that friendship. It also stands as a testament of MIU's promise to open the doors of the Indian Education system to rest of the world, while welcoming opportunities, talent, and technology from the rest of the world" said Dr. Harikumar Pallathadka, Chancellor of MIU at the opening of the clinic.
Appreciating and lauding the endeavors of the Manipur International University and Men-Tsee-Khang, His Holiness XIV Dalai Lama states, "I am also pleased to learn that the University proposes to have a Center for Tibetan Medicine and Astrology. This alternative medicine system will certainly enable the students and the community alike to appreciate the importance of a holistic approach to treatment".
This is the first step towards the establishment of the International Medical College of Tibetan medicine in Manipur as per the agreement signed between MIU and Men-Tsee-Khang at Dharamsala on 12th February 2020.
Men-Tsee Khang Imphal Branch Clinic is the 57th Clinic in India. Men-Tsee Khang has multiple branch clinics in several cities across the country in cities like Delhi, Mumbai, Bangalore. Sikkim, Arunachal Pradesh, J&K, and West Bengal, etc. and spread across countries like Bhutan, Mongolia, and Russia. The uniqueness of Men-Tsee-Khang is that their clinics open only through invitation and demand of the people. And the Imphal Branch Clinic is supported and sponsored by the Manipur International University.
Manipur International University (MIU) is an Autonomous State Statutory International University established and recognized by the State Government of Manipur. MIU is established by an Act of State called Manipur International University Act, 2018 and it is recognized and listed by the University Grants Commission (UGC), Govt. of India.
Men-Tsee-Khang (Sowa-Rigpa) (Men = Medicine, Tsee = Astro-Science, Khang = House or Institute, Sowa = to heal, Rigpa = Knowledge or science) is a charitable, cultural and educational institution, registered under the Societies Registration Act of 1860. It is the oldest, largest and most reputable Sowa-Rigpa Institute in India for learning, treatment, and pharmacology. It was first established by the Great XIII Dalai Lama in 1916 in Tibet and in 1961 the institute was re-established by His Holiness the Great XIV Dalai Lama in Dharamshala, India.