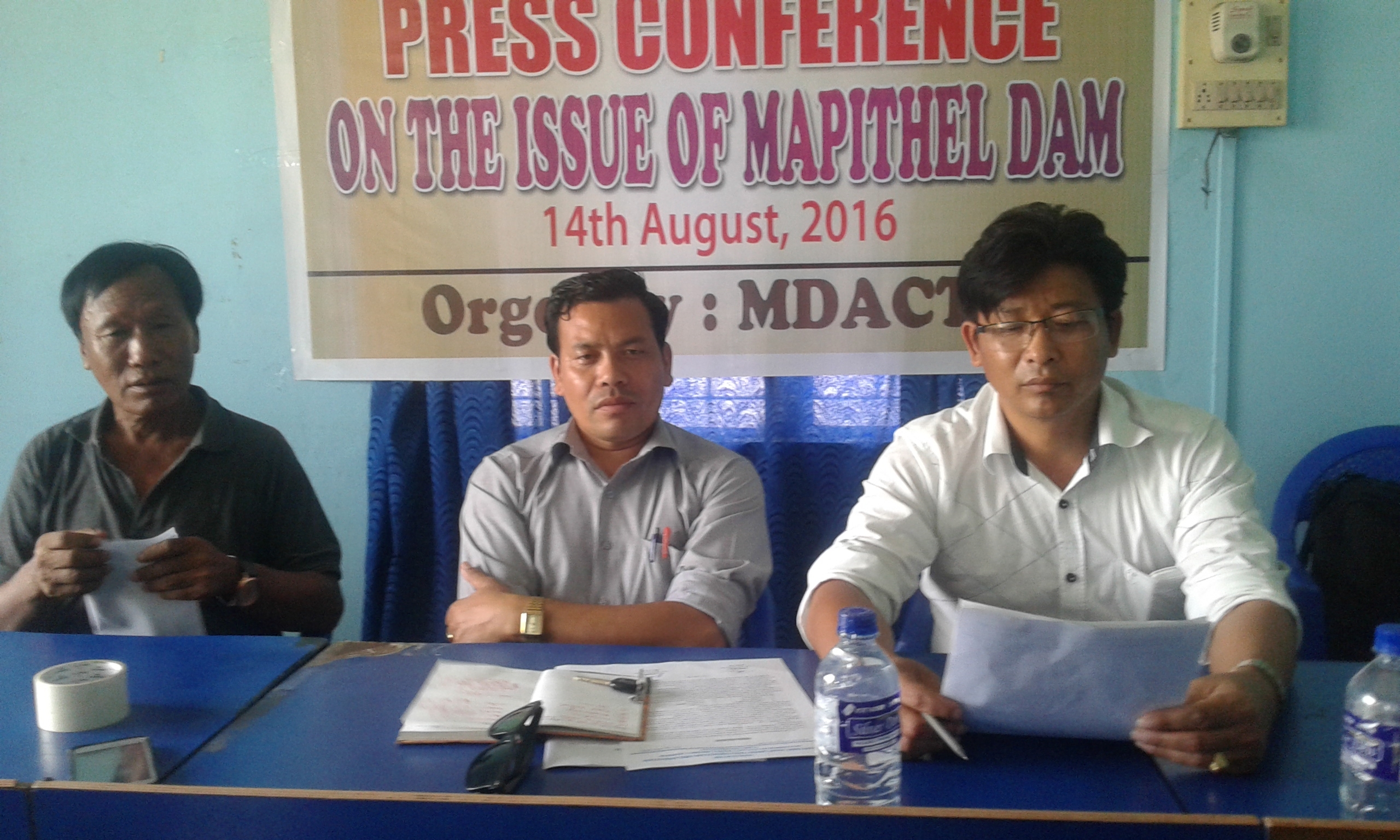 Imphal, Aug 14: Demanding for positive response from the government side to bring justice and equality in payment of adequate compensation to the people affected by the construction of Mapithel Dam, Mapithel Dam Affected Chingtam Organisation (MDACTO) will stage a total shut down in all hill districts headquarters, national highways and state highways, said vice chairman Js Wungreiso.
Highlighting the issues being faced by the people affected by the dam, Js Wungreiso said that the construction of Mapithel dam has been widely protested by the locals residing in the area for the past nine years for unclear details and no prospective methodology while the dam was under construction.
Js Wungreiso sought through the media for recommendation of compensation for rehabilitation and resettlement programme and special economic package at par with those paid to Chadong and Lamali Khunou Villages to the most affected village within the dam area and remaining villages that have not availed any government compensation, namely Louphong Tangkhul, T Phaiyang, nongdam Kuki, Nongdam Tangkhul, Maphou Kuki, Tumukhong, Bethelphai and the downstream villagers covering upto Itham and S Bongyang Village.
Js Wungreiso also sought the attention of IFCD and the concern officials to consider the facts and circumstances for while determining the compensation, for recommendation to bring amicable solution and early negotiation to take further necessary action as the dam is going to be inaugurated in September 2016.
Js Wungreiso further said that if the concern authorities fail to bring solution for the people affected and facing immense hardship in their livelihood by Mapithel Dam at the earliest, mass protest and peace rallies will be organized including sabotaging of the dam inaugural programme while demanding the government to give a positive response within 15 days which was sought from August 10, failure will lead to the total shut down of both national and state highways and all hill district headquarters. Js Wungreiso sought support and cooperation from all the CSO's of the state for the forth coming total shut down in Manipur.