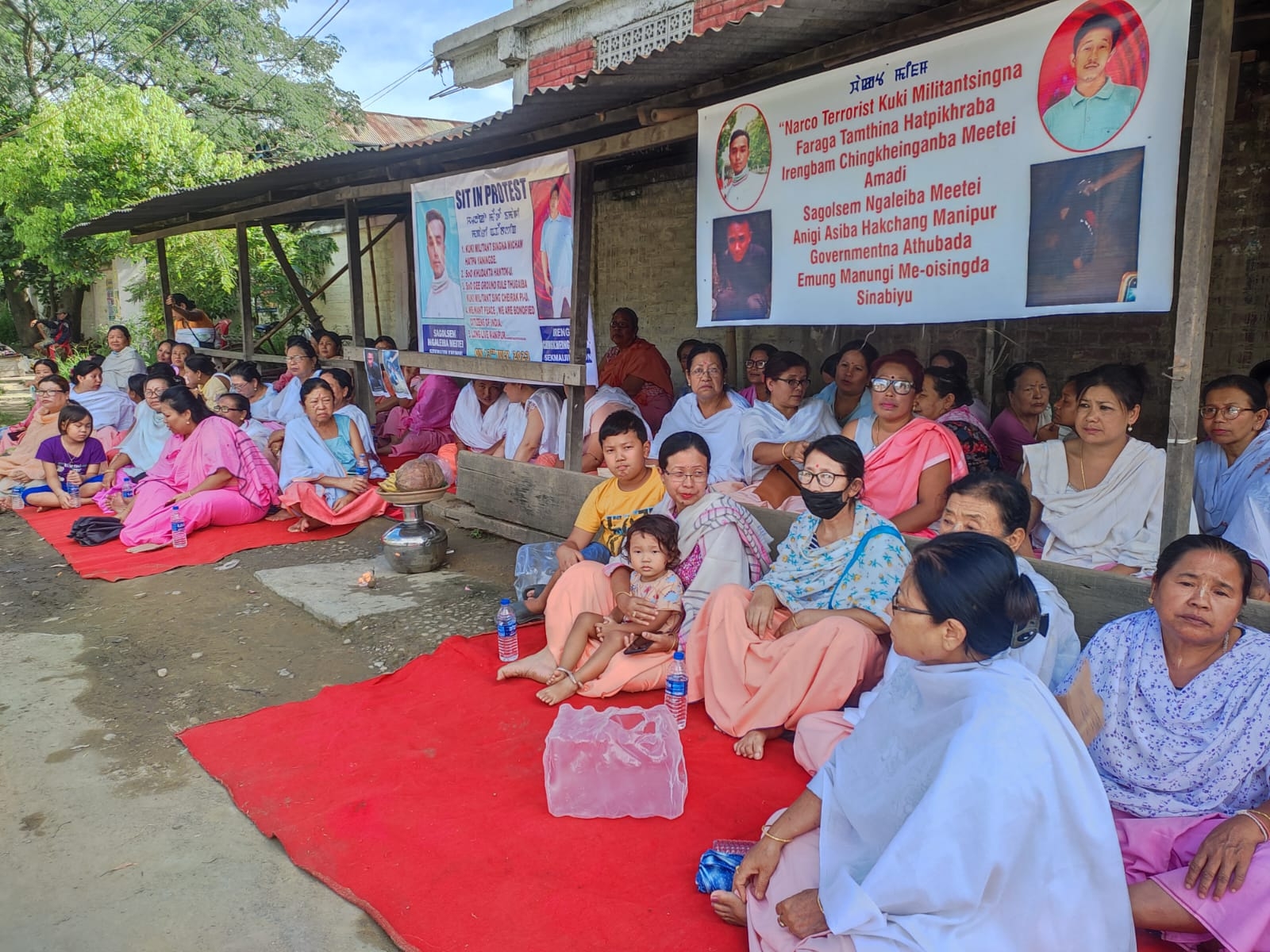 IT News
Imphal, July 12:
Bodies of the two village defenders who have been assumed killed by the Kuki Militants after being abducted while on mission to protect the villagers of those inhabiting in the periphery between Kangpokpi and Imphal West district in Sekmai area are not still traceable even after a week.
Chief Minister N. Biren Singh had assured to find the bodies of the two volunteers who are assumed killed after a video which went viral in social media about their killings by armed Kuki miscreants.
In a powerful display of unity and determination, thousands of women gathered at different places from Keishampat to Sekmaijin Keithel bridge staged protest by various Meira paibis in white attires in their respective localities along Mayang Imphal road.
The missing youths, Sagolsem Ngaliba and Irengbam Chinkheingamba, both from Sekmaijin Khunou under Kakching District, were last seen on July 4, and their whereabouts remained unknown.
The protesters announced their intention to submit a memorandum to the Manipur Chief Minister and Deputy Commissioner, demanding that all available resources be deployed to locate the remains of the two youths within three days so that their families can perform their last rites.