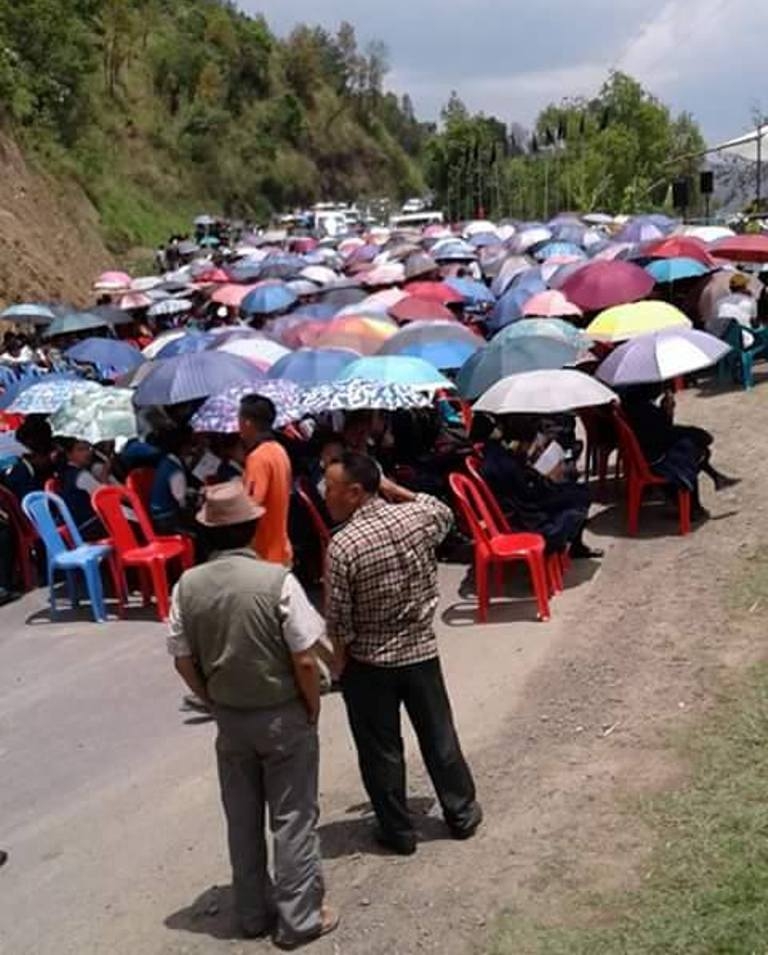 Imphal, May 6: President of United Naga Council (UNC), has appealed the Naga community to prepare physically and mentally to face any eventualities and reaffirmed the stand to protect their rights of the Naga people as people pay respect to the two martyrs Neli Chakho and Dikho Loshuo during the 6th anniversary of their martyrdom today at Martyrs Park, Mao gate.
Speaking at the anniversary, President of UNC, Gaidon Kamei said that government of Manipur has well planned policy to sabotage the rights of the Naga. The almighty has bestowed the people of Naga with beautiful land, unique identity and culture.
"Even a single inch of our land should not be given to others as we are stepping forward with the signing of framework agreement between Indian government and NSCN (IM).
In his solidarity message on the occasion, the President said that military solution was not possible as Naga issue is a political one. The militarisation of the government has caused many lives in the state of Manipur; two innocent lives were gunned down on May 6, 2010; two students' leaders were shot by Manipur Police on August 30, 2014 at Ukhrul. The government has passed 3 (three) anti-tribal bills and 2 (two) anti-Naga bills at Manipur Legislative Assembly on August 31, 2015.
President of Naga Hoho, Chuba Ozukum has also stated in his solidarity message that the Naga are proud of the two martyrs and salute to great souls, who fought security forces with their bare hands with courage.
"Neli Chakho and Dikho Loshuo sacrificed their lives to protect the people and their land as well as the rights of the Naga. They left to keep us marching forward and reminded to recall the real meaning of the day's gathering," Chuba stated.
Representatives of bodies like NSF, NPO, NPMHR, ANSAM and MC also extend their solidarity message on the anniversary organised by Mao Council under the aegis of UNC and in collaboration with All Naga Students Association, Manipur and Mao Students' Union.
With inputs from Samuel, Herald Today