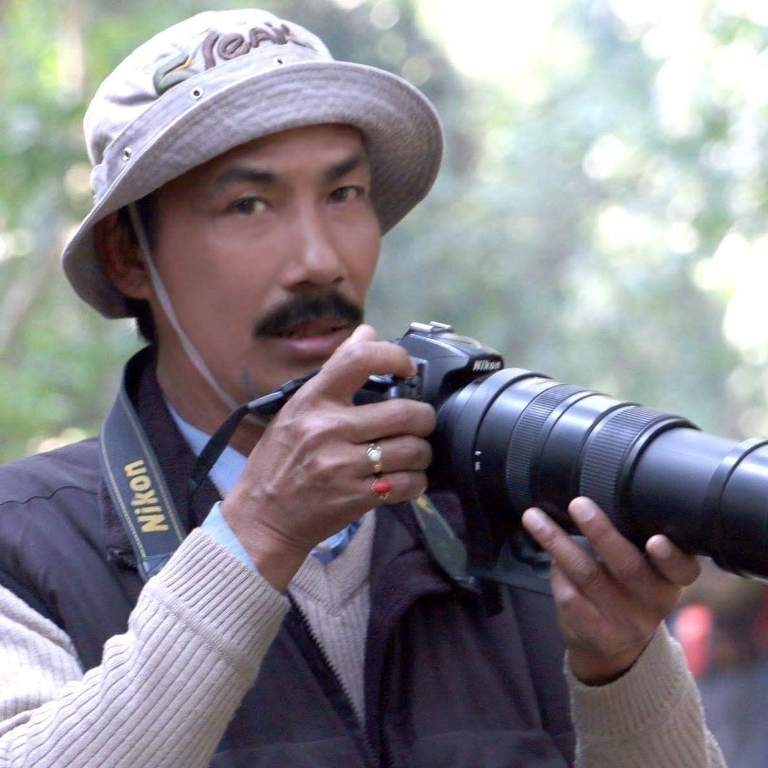 IT News
Imphal, Aug 10,
Khelen Thokchom Trust (KTT) condole the untimely and unfortunate demise of Phanjoubam Santosh, one of the pioneer Photo Journalist in North East India. He passed away at around 5 pm on August 9.
He was 57 and is survived by his mother, wife and two children.
A condolence message by KTT said that the members at KTT fondly called him ta Santosh or known as PTI Santosh as he has been associating with the news agency for quite some time.
Late Santosh started clicking photo in 1974 and became a freelance photojournalist in 1980 and later he became first Reuters photographer from Manipur.
He had captured crucial and momentous events in the history of Manipur for more than 3 decades through his lens. He had even displayed through his solo photo exhibitions in the state.
For his focused and determined works, he was given lifetime achievement award in photojournalism by NETV in 2005.
He was passionate about his work, he was a keen traveller, and he was a great mentor to young photographers as well.
With his departure, we have lost a great champion for photo journalism, a wonderful person, and a good friend.
Members of Editors Guild Manipur, also condoled the sudden demise of senior journalist and PTI photo Journalist Ph. Santosh. He is survived by his wife and two children. Members share the grief of his family as they go through difficult times. During his times Santosh was a prolific journalist who travelled deep into rural Manipur and captured images that had immense impact on the society. Members of EGM pray for his soul.
The All Manipur Working Journalists' Union (AMWJU) in a condolence message said that Phanjoubam Santosh had been associated with the AMWJU for the last many years and has been an epitome of inspiration and a source of encouragement to all the members.
"The All Manipur Working Journalists' Union (AMWJU) is deeply saddened by the untimely demise of Senior Photo Journalist Phanjoubam Santosh", the AMWJU statement said.
The statement also said that the untimely demise has left a vacuum, which will never be able to be filled and is a great loss to the Journalists' Fraternity.
Phanjoubam Santosh's lifeless body was brought at Manipur Press Club yesterday evening to pay last respect. IPR Minister Bishwajit Thongam, AMWJU members and ex-members pay floral tribute to the departed soul. A two minutes silence was also observed as a mark of respect to the departed journalist.
CM Condoles Phanjoubam Santosh 
Chief Minister N. Biren Singh has expressed shock and deep sadness over the sudden and untimely demise of senior photo journalist Phanjoubam Santosh due to an ailment on August 9, 2019. 
In a condolence message, the Chief Minister lamented that in his demise, the State has lost an experienced, courageous, energetic and upright photo journalist.
Condoling the death of the senior photo journalist, CM N. Biren also expressed solidarity with the bereaved family at this time of sorrow. He also prayed that his soul may rest in peace in heavenly abode.