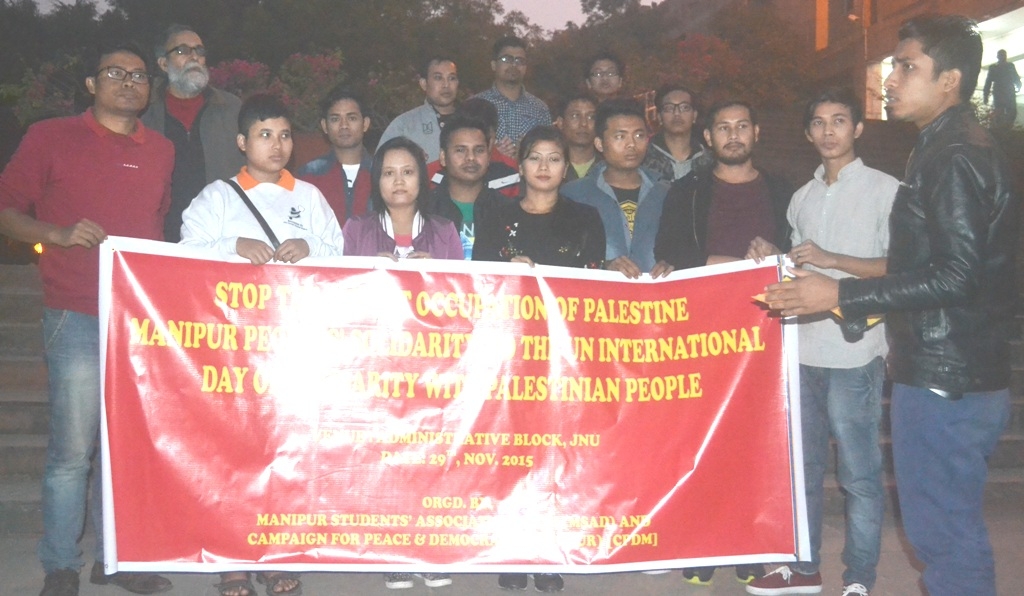 MSAD, Campaign for Peace & Democracy, Manipur and other likeminded individuals staged demonstration showing solidarity to the Palestinian People's continuing resistance against US-Zeonist occupation of Palestine and the violation of democratic rights at New Delhi yesterday. The demonstration was staged in connection to the UN's Global call to action on the Occasion of the United Nations International Day of Solidarity with Palestinian People.
While supporting Palestinian leader, Rasmea Odeh, the demonstrators expressed that "The current struggle in all of Palestine is the struggle of all people who want to see peace with justice in a liberated Palestine, a stand against colonialism in all its form and manifestation".
It demanded to address the right to self-determination of the Palestinians and other oppressed peoples, including the people of Manipur on the basis of the Universal principles of democratic rights.
The demonstrators condemned the continuous illegal occupation of all Palestinian lands by Israel and US funding for the Zionist troops.