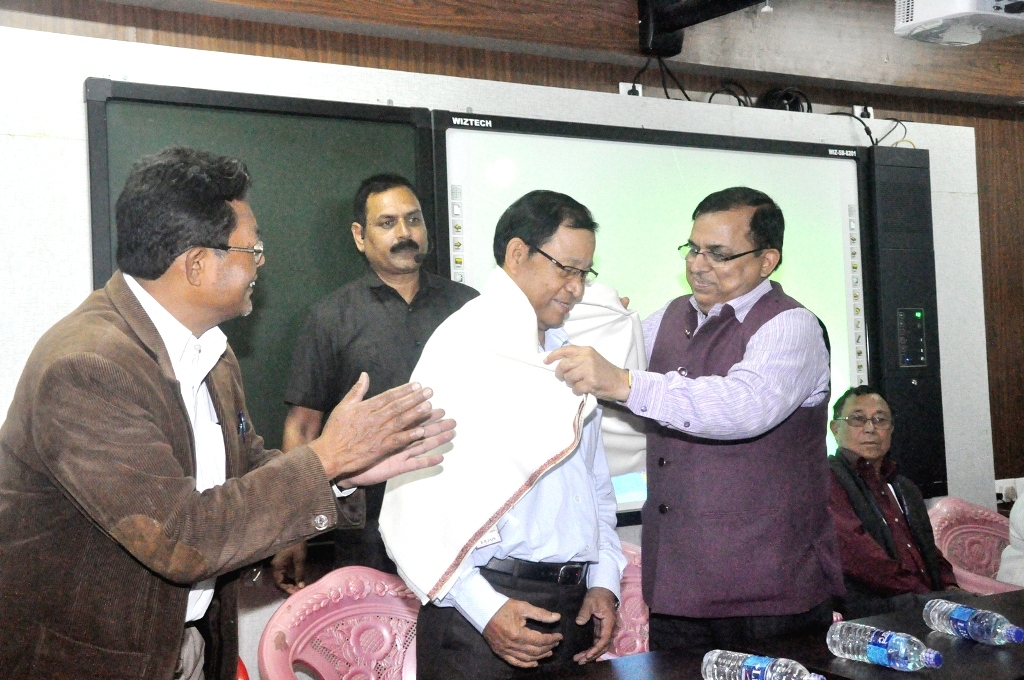 IT News
Imphal, May 6,
Manipur University Teachers' Association held its Annual Felicitation Function at the MUTA Hall, Manipur University on Saturday. On this occasion, MUTA felicitated the faculty members who are retired from service in Manipur University during the 2017 -18. Introduction of new MUTA officer bearers and handing over of the charge to the newly elected MUTA Executive body was as also held in today's function.
Addressing on the occasion as Chief Guest, Prof. Adya Prasad Pandey, Hon'ble Vice-Chancellor of Manipur University said the university is known for its teachers and students.
 "Teachers never really retire. Their teachings will forever be treasured, their contribution in the lives of others and commitment towards education can never be measured or compared with," said Prof. Pandey while asserting that when teachers grow old, they grow with maturity. He further appealed to all teachers to engage with more research works as well in addition to their primary task of teaching.  Professor appreciated the teachers who are doing excellent research in academics and developmental works for the university. In conclusion, Vice-Chancellor urged the teachers for their support and cooperation for a collective growth of the university in the field of 'academic excellence' and development of the university in the national and international arena.
All the retired teachers shared their past experiences and academic achievements they attained during their tenures as teacher. MUTA felicitated all the retired teachers of Manipur University at today's function.
One of the retired professors, Prof. Dhaneshwor Singh of Chemistry department shared his experience and good times he had in Manipur University. Prof. Ibotombi, Prof. Asha Gupta and Prof. Madhubala also recalled their personal experiences during their service in the university.
Names and designation of the new office bearers of MUTA were also announced.