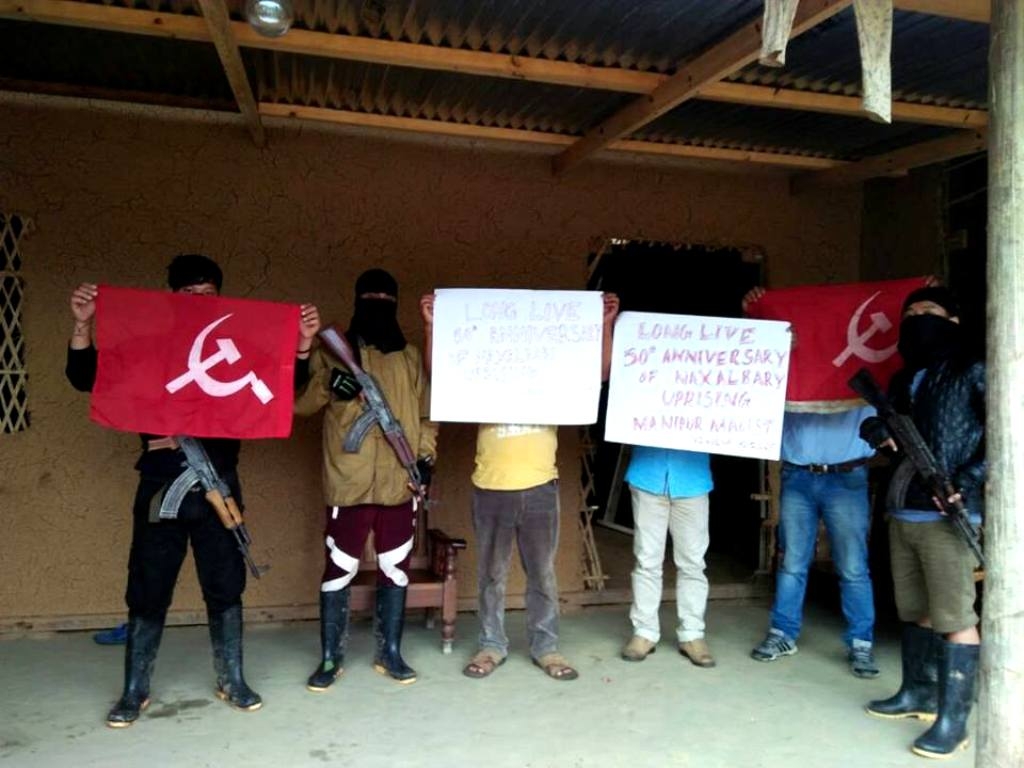 Imphal, June 20: A statement of the Maoist Communist Party Manipur said that the outfit had successfully commemorated the 50th Naxalbari uprising at all the newly established Revolutionary villages (Yawol Khul) of Manipur.
The statement signed by one Kyonghan Mangang, Coordinator, Standing Committee, Maoist Communist Party-Manipur further added that during the commemoration function details of the uprising and the movement for the liberation of the revolutionary masses were discussed in depth with the local participants at the functions. It said the function is being organized as an International contingent of World proletarian Revolution as per resolution adopted by Maoist organizations in solidarity with the peoples War in India.
The MCPM said that since the beginning of this year 2017,the MCPM has been making a huge stride and putting a relentless effort in establishing the five "Yawol Khuls". It said that outfit believes and have faith in the public that the outfit will establish more "Yawol Khuls" in the coming days to spread the message of liberation.
"With a determined effort by our party Red cadres & working in tandem with the political cadres, we have a strong belief that by the month of July of this year, the people of Manipur will definitely see some visible a landmark in the history of the liberation struggle of Manipur", the statement added.
It said, the exclamation of Comrade Lenin "The Revolutionary Storms in the East" is true to the core in our land, Manipur.
Stating that Manipur is endowed with a fertile revolutionary mind and all that is needed is only a right grooming in the right direction of the liberation movement. The MCPM also said that they are aware of the wariness of the middle & the ruling classes, who with their "Bourgeoisie Education" opposes the class & liberation struggle.
"With an appropriate "walk the talk" liberation agenda of the MCPM, we believe that these opposing classes will soon see the light at the end of their dark tunnel of pseudo liberalism under occupation", the statement said.
The Manipur Maoist also stated that they understand that the opposition to the liberation movement by some of the people within the community is due to the infringing activities against the law of liberation by some of our own state actors who masquerade as "Yawol-Lois". The MCPM expresses hope to revamp the liberation movement, bringing a change in the history of the liberation struggle of Manipur, with a firm faith that other "Yawol-Lois" will encourage (nurture) us and hoping that the people of Manipur will rise in unison one day & bringing a change not only Manipur but to the whole of the liberation struggle of south Asian sub-continent. The MCPM further wished the Indian Maoist a success in their struggle to free the oppressed class from the clutch of the Indian hegemony.