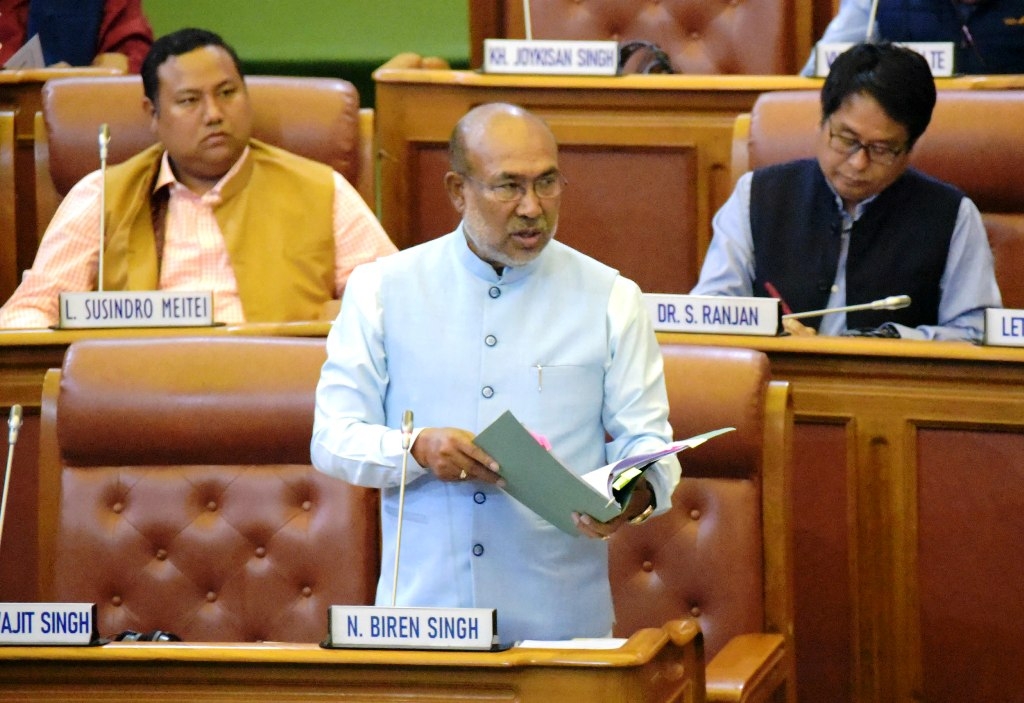 IT News
Imphal, Feb 24:
Leader of the House, Chief Minister, N. Biren Singh stated that with the approval of the Ministry of Home Affairs, 34 police outposts will be set up in the border area to check infiltration from neighboring countries. This was replied during the Question Hour raised by Member of the House, MLA, K. Ranjit Singh, on the Fourth Day of the 3rd Session of the 12th Manipur Legislative Assembly held today.
CM, N. Biren Singh further informed the house that from 01/01/2012 till date, the state apprehended 393 Myanmarese; out of which 1 was deported, 107 in the judicial custody, 105 in detention center and 180 were released on bail.
He also highlighted the various measures taken up by the State Government to check/curb infiltration such as biometric surveillance, house to house Aadhaar verification, security alert, amongst others.
Regarding irrigation of paddy fields, N. Biren replied that irrigation facilities are provided in 46,512 hectares of agricultural land by Minor Irrigation and Water Resource Departments. He continued that ground water extraction through tube wells, rain water harvesting and construction of check dams at the foothills are being taken up to provide continued irrigation facilities.
On the question raised by Member of the House, MLA, Th. Lokeshwar Singh on Land registration, Leader of the House stated that a cabinet sub-committee verified the land buyers whether they are indigenous people of Manipur. He asserted that strict rules are in place to protect the state's land from outsiders.