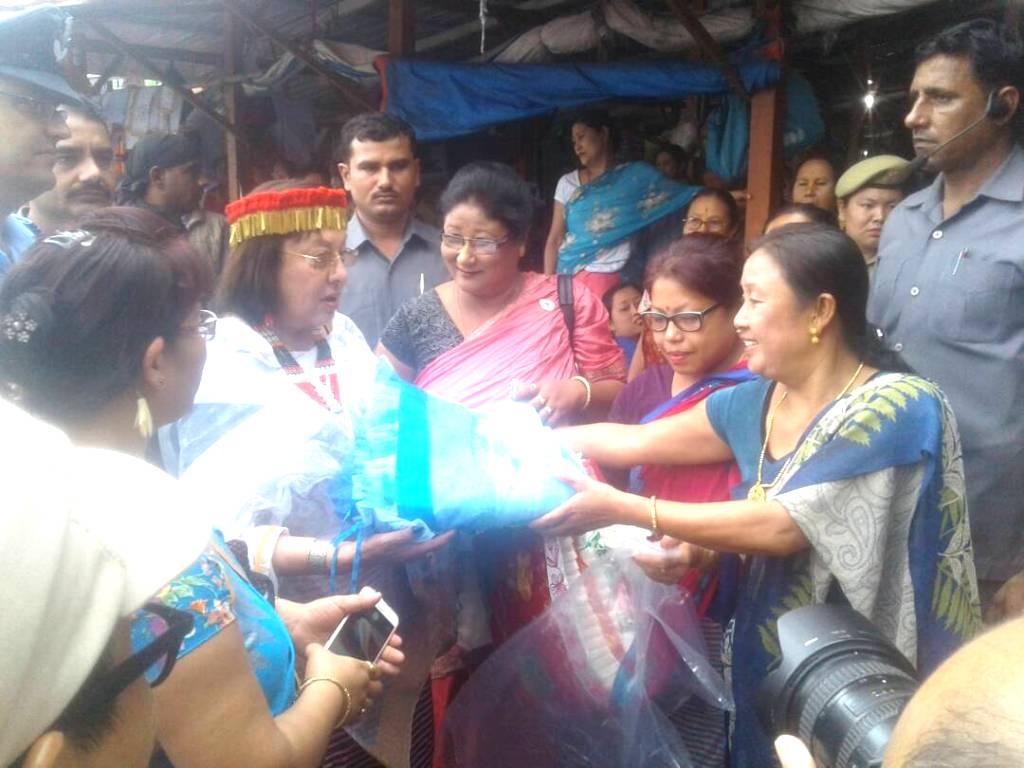 Imphal, June 13: Governor of Manipur, Dr Najma A. Heptulla today visited the only women's market in Imphal for the first time since she became the Governor of Manipur and listed the grievances of the women vendors.
Speaking to the media persons during her visit, Dr Najma A. Heptulla expressed her happiness of meeting the Ima's of the Ima Keithel, the only women market in the world.
Dr Najma A. Heptulla said that the Ima Keithel is the world biggest market own by women and we should take care of it.
She assured of bringing the problems seen today to the state government, chief minister and central government for the repairing of the damaged building and also for the development of the market.
The inconveniences faced by the women vendors will also be notify to the state and central government, she added.
The governor met the Ima's who are facing inconveniences due to unavailable vending spaces because of the repairment work of the damaged Ima Keithel.
Governor made her first stop at the temporary Ima Keithel behind Johnstone Higher Secondary School and interacted with the Ima's of the Ima Keithel including the grievances shared by the Ima's to her.
She later visited main khwairamband Keithel and spend time with the vendor ladies..
The governor paid floral to Keithel Lairembi and Ima Leimarel Sidabi located in the Khwairambandh Keithel building.
Cloths, jewellery and other items were presented by the ima's to the governor.
Two of the three Ima keithel in Khwairamband keithel which were damaged by the last year earthquake are still under repaired.