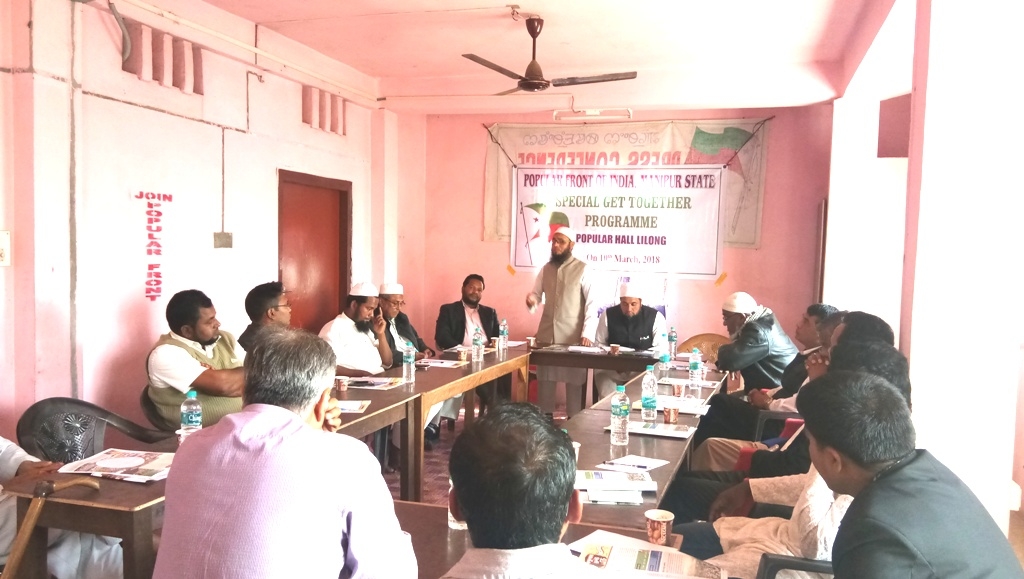 Imphal, March 11: Manipur base civil society organization AMMCOC, LSA, RAUCO, SADA and Imphal Unit of Popular Front of India (PFI) has strongly condemned the banning of PFI by Jharkhand state Government.
In a meeting held yesterday at its state head office at Lillong, the representatives of the CSOs and other social activist urged the Jharkhand govt. to lift the ban on the organization.
The organization – PFI was banned by the Jharkhand Govt. under section 16 of the Criminal Law (Amendment) Act 1908. The order for ban was uploaded in the official website of Chief Minister of Jharkhand. It said members of the PFI are having nexus with ISIS. The Manipur based CSOs and social activist which includes Retd. Senior Govt. Advocate Md. Jalalluddin , Advocate Ramijuddin Azaz etc. said that the allegation about PFI members' nexus with ISIS is baseless. The meeting also blamed the BJP saying that since the coming of the BJP various form of violence in the name of Gao Rakshak, have killed many innocent lives in other states of India including Jharkhand. The meeting said the act of Jharkhand govt. is unconstitutional.