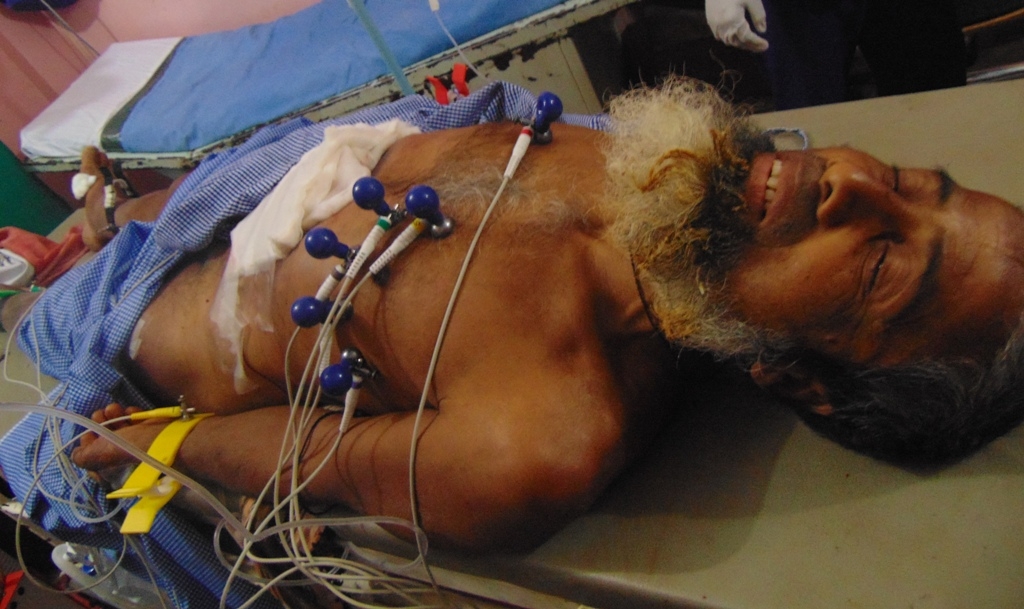 A middle age person sustained serious wounds after another person stabbed him using a knife at Chirai Sagol Canal area under Wangoi Police station at around 4.30 pm yesterday.
The culprit was rounded up by the locals of the area and later handed over to police.  The accused has been identified as Naorem Santa Meitei (40) of Chirai Awang leikai under Wangoi Police station. The victim Md. Yaima (46) of Paobitek Muslim Village is undergoing treatment at Raj Medicity at North AOC under serious condition.
According to report the accused stabbed Md. Yaima using a knife while he was coming in a bi-cycle after offering Namaz for Eid.
Local of the area form a JAC in the connection demanded immediate punishment of the culprit. A memorandum has also been submitted in the regard to the Chief Minister of Manipur through Sagolsem Achou of Wangoi.