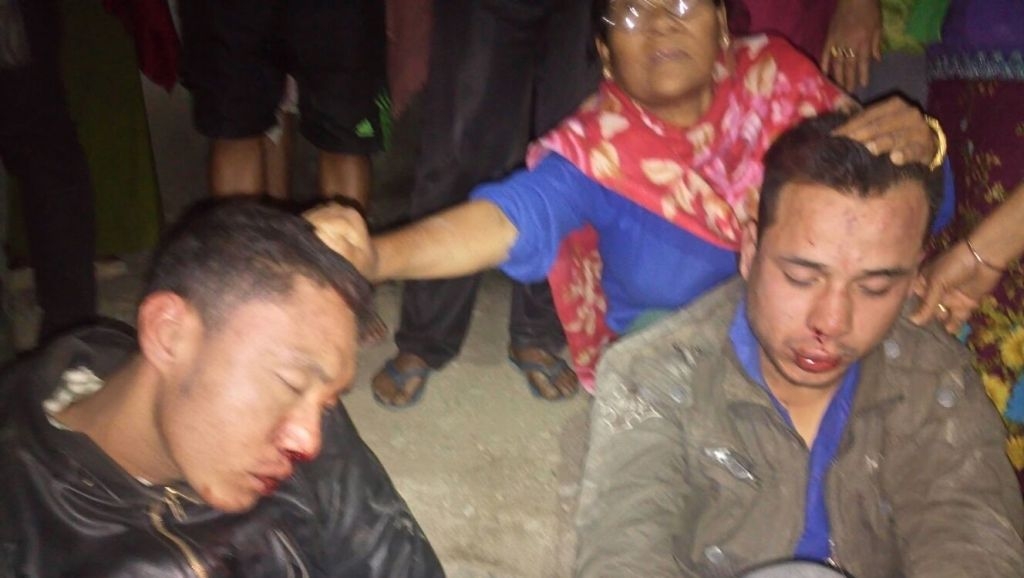 Locals rounded up two persons who had assaulted a couple at Tera Wangthonbi leikai under Lamphel Police station at around 11 am yesterday. Locals said three persons came in a red Activa vehicle and assaulted Thangjam Karamjit Singh (31) s/o (L) Thangjam Bihari Singh and his wife Thangjam (O) Sandya Devi (29) at Tera Wangthonbi by showing a gun at around 10.30 pm.
On hearing the commotion locals of the area rushed the spot and rescued the husband and wife. Two among the three persons were rounded up and thrash by the locals while another managed to escape. The gun that they used was also recovered by the locals but found out to be a toy gun.
The Activa Vehicle that they came was also vandalised by the locals. Both the persons were handed over to police at around midnight yesterday. Identity of the persons are yet to be established.