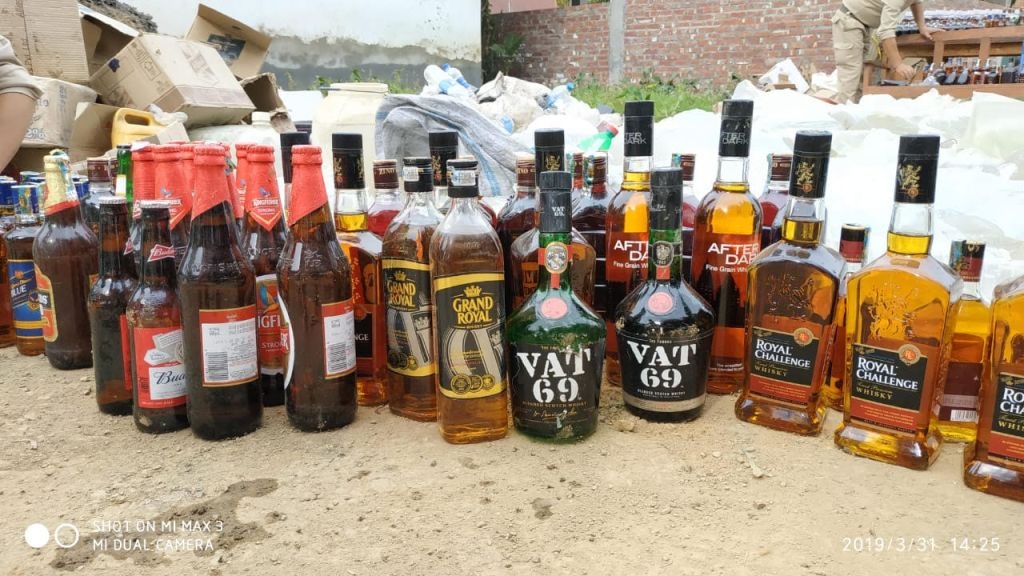 IT News
Imphal March31,
Huge amount of Indian made foreign liquors and country liquors which will approximately amount around Rs 23, 74,965 which was seized in connection with the 17th Lok Sabha Election. The seized liquors  were burnt and destroyed inside the Excise Department, Lamphel.
Speaking to media Persons Deputy Superintendent of Police of Excise Department Th.Imo said that around 425 raids were conducted mainly in both the two districts of Imphal and some parts of Thoubal area. He added that 325 cases detected and arrested 325 persons. He further said that amount of fine imposed was Rs 4,09,950.
It can be mentioned that dry day was also declared on the two election days of Lok Sabha by the Excise Department, which is on April 11 and April 18, where there will be no exemptions including security personnel. Also,  the Excise department had intensified drive to check flow of liquor in the state as part of measures being taken by the election authority to ensure smooth conduct of free, fair and peaceful election.