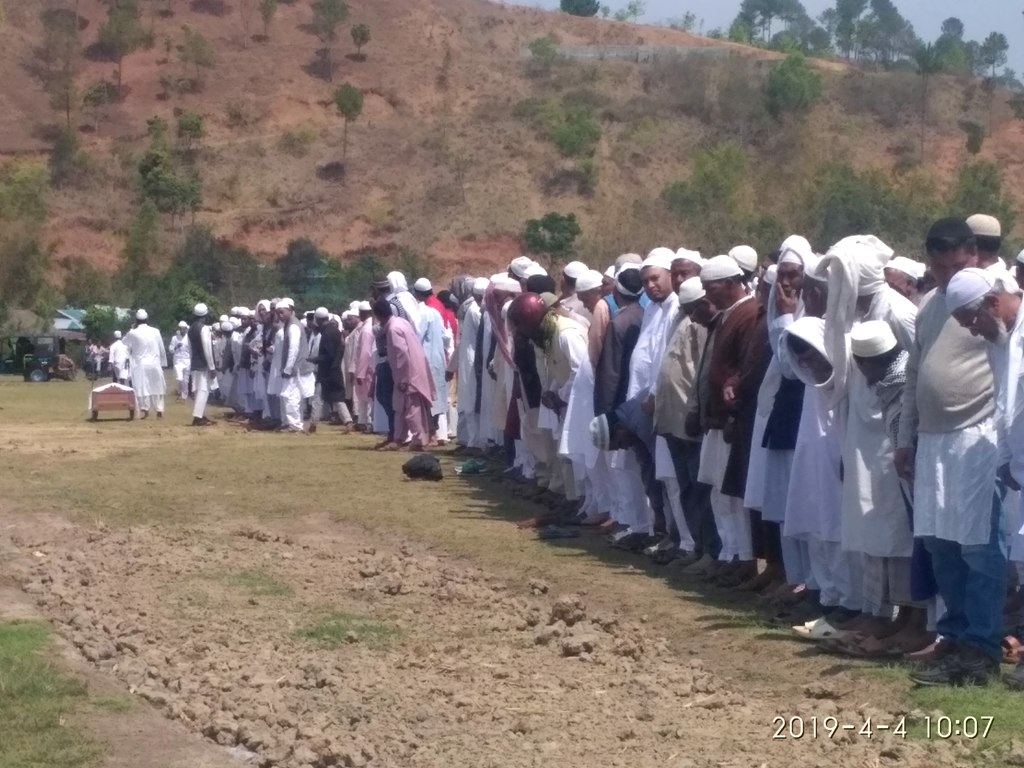 IT News
Thoubal, April 4,
Last rite of the dead body of Manipur Police Constable, SM Manjur Ahmed, who died in police custody while interrogation in police custody after being arrested in connection with the escaped of notorious UTP Th Nando from judicial custody, has been performed today at his village at Yairipok Ningthoumanai  in Thoubal district today morning.
Police constable Md. Manjur Ahmed, 35, son of M.V. Basir Ahmed was found dead in police custody and the body has been admitted to JNIMS morgue on the evening of March 30.
JAC formed against the custodial dead of the police constable has called off series of agitation including total shut down and accepted the dead body after Chief Minister of Manipur assured to hand over the case to CBI yesterday evening.
The lifeless body of the Police Constable was cremated at around 9.30 am today.
Speaking to media persons, President of AMMOCOC SM Jalal said that the body has been accepted and performed last rite today after the Chief Minister assured to fulfill the demand of the JAC. He said, as the JAC has lost trust to the Manipur police and that the case should be handed over to independent agencies like the CBI or the NIA.
Jalal also said that the JAC has been demanding justice for Manjur and that no compromise will be accepted. He also demanded to register an appropriate regular FIR in connection with the death.