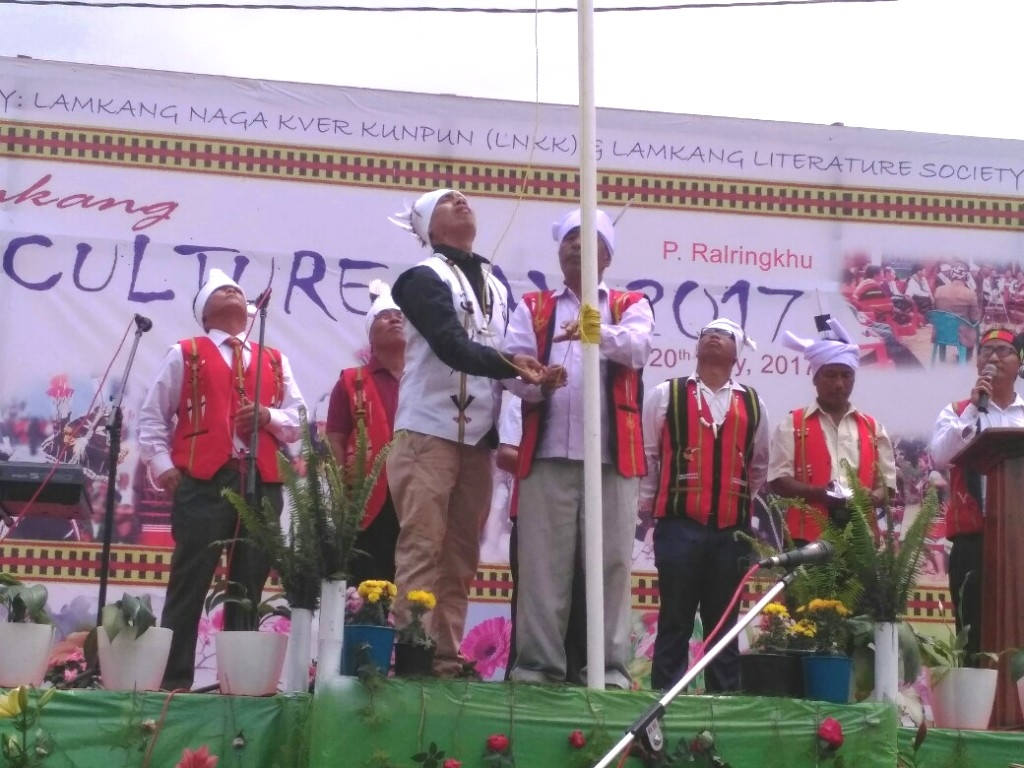 IT News
Lamkang Literature Society (LLS) and Lamkang Naga Kver Kunpun (LNKK) jointly organised Lamkang Culture Day 2017 at P Ralringkhu village in Chandel district.
D Shetwor, Literature Pioneer of Lamkang Naga Kver Kunpun (LNKK) hoisted the flag of LNKK to formally open the Culture Day function. Another major highlight of the celebration was the release of literature materials pertaining to different cultural tradition of Lamkang community namely "Jiikbul Laika", "Paumin Laika", "Phung Laika" and "Cultural DVD."  
Secretary of the Lamkang Culture Day 2017 Loveson Shilshi said the objective of organizing the event is to take a step to protect the age-old culture of the community which is treading on the path to destruction due to the adverse influence of alien cultures from South India and Hindi.
He expressed faith that exhibition of songs and dances belonging to the myriad culture of the Lamkang community will form the core element of the celebration.
D Thamdok, President LNKK; Amarson Sankhil, Principal JNV Mon Ministry of HRD, Government of India; Lera, Literacy Specialist; and John S.Shilshi former joint director NSCS (PMI) GoI, also participated.