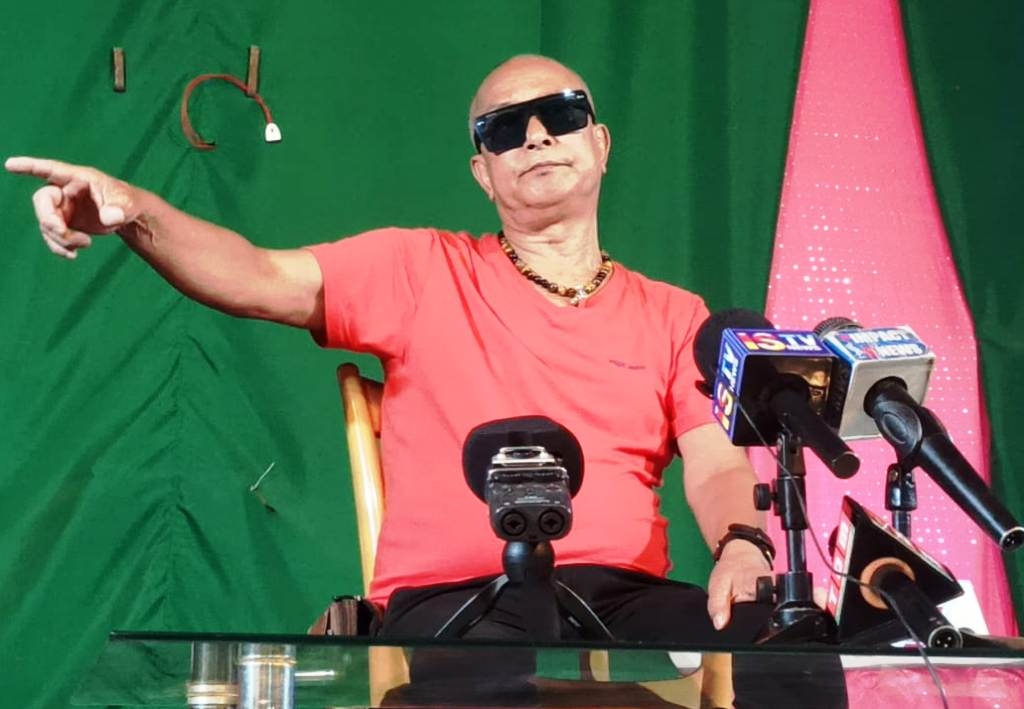 IT News
Imphal, July 22:
Famed for his fearless and bold melodies, singer Jayenta Loukrakpam, widely known as Tapta, expresses gratitude to a Kuki students' body for filing an FIR against him, leading to a surge in his popularity.
Speaking candidly to the media at his residence in Naransaina, Bishnupur district, Tapta acknowledged that prior to the FIR, he was not widely recognized. However, he asserted that the FIR had inadvertently propelled his music to the national stage, something he had not anticipated nor planned for. He expressed a sense of astonishment at the impact it had on his career and reputation.
Despite the tense "war" situation in the region, Tapta expressed his desire to meet with the Zomi Students' Federation (ZSF) once conditions improve. He even contemplated rewarding or awarding the organization for their role in filing the FIR.
Reflecting on a past experience in 2001, Tapta recalled singing a song called "Nathibong," which directly criticized the NSCN-IM and Greater Nagaland. To his surprise, no FIR or significant repercussions followed the song's release. He contrasted this with the recent FIR filed by the Kukis, raising questions about the nature of such legal actions during times of conflict.
Drawing parallels with the war between Ukraine and Russia, Tapta used sarcasm to illustrate the complexities of filing an FIR during wartime. He questioned the target of his recent song, clarifying that it was not directed towards the Manipur or Indian government. Instead, he likened it to the statements exchanged between opposing parties in a conflict.
Amidst the FIR controversy, Tapta shared that the situation had actually invigorated his creativity, allowing him to freely tune his new song with a sense of liberation. He expressed a willingness to face the consequences of his actions, expressing admiration for historical figures like Rabindranath Tagore and Indian soldiers martyred in Kashmir.
Despite the uncertain future that the FIR brings, Tapta remains steadfast in his dedication to his craft and fearless in expressing his views. He sees his music as a reflection of his love for his motherland and his unwavering commitment to artistic freedom, vowing not to let fear or censorship hinder his artistic expression.