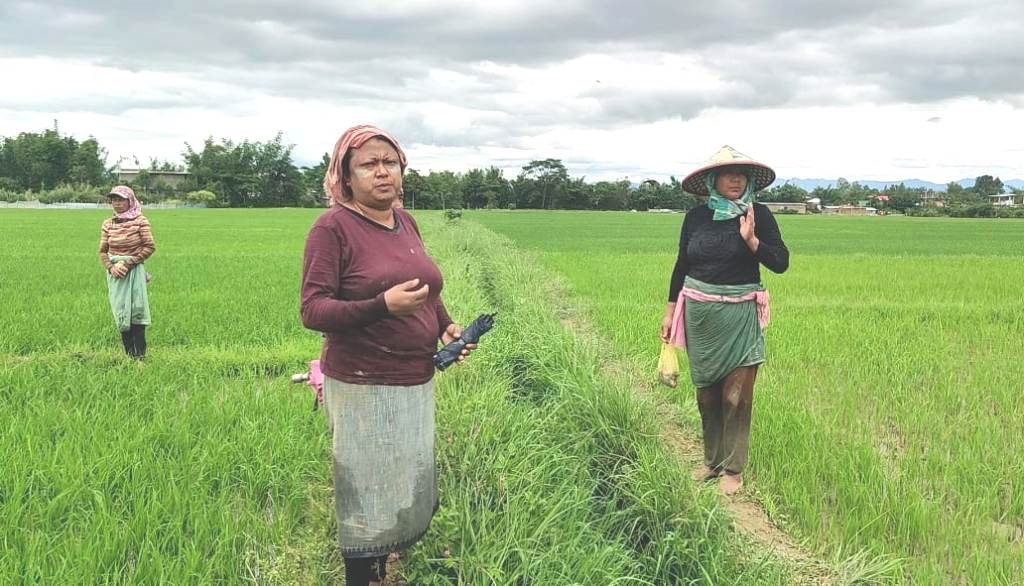 IT News
Imphal, July 12:
In a distressing turn of events, farmers from Sunushifai and Thamnapokpi under Bishnupur District have come forward with serious allegations against Kuki militants, claiming that these armed groups spare no mercy even for their cattle during grazing activities. The farmers, who have been diligently striving to revive agricultural endeavors, now face not only a constant threat to their lives but also the loss of their defenseless animals.
Khwairakpam Baleshor, a resident of Thamnapokpi, expressed his concerns over the prevailing violence in the region. He remarked, "The government claims there is no violence in the vicinity, urging farmers to resume their agricultural activities. However, the areas surrounding and above the high canal remain under constant threat from Kuki militants. As a result, farmers are forced to flee for their lives."
He further added: "The grazing ground for our cattle lies above the high canal, and despite our attempts to send them out, these militants have ruthlessly killed six of our cattle, consuming them. Some surviving cattle have returned with bullet wounds and are currently receiving treatment. This situation demands immediate attention from the government."
Similarly, in Sunushifai, farmers have also reported incidents of Kuki militants targeting their grazing cattle. Frustrated by their inability to access their own properties for agricultural purposes, farmers shared their distressing experiences.
"The past two months have left us anxious for our lives. The violence has severely impacted our livelihoods, hindering agricultural activities. The constant threat posed by Kuki militants extends beyond humans; they have mercilessly attacked and consumed our cattle. Even the security personnel stationed near our paddy fields were unable to protect them. The situation is dire," lamented Hemam Anita, who voiced the collective grievances of numerous farmers of their locality.
Cattle play a crucial role in the lives and livelihoods of these farmers, serving as vital domestic animals. Additionally, in certain religions, cows are considered sacred. Therefore, the government must take these allegations seriously, considering the crimes perpetrated by suspected Kuki militants.Local authorities and security forces should undertake immediate measures to ensure the safety and well-being of farmers and their livestock.