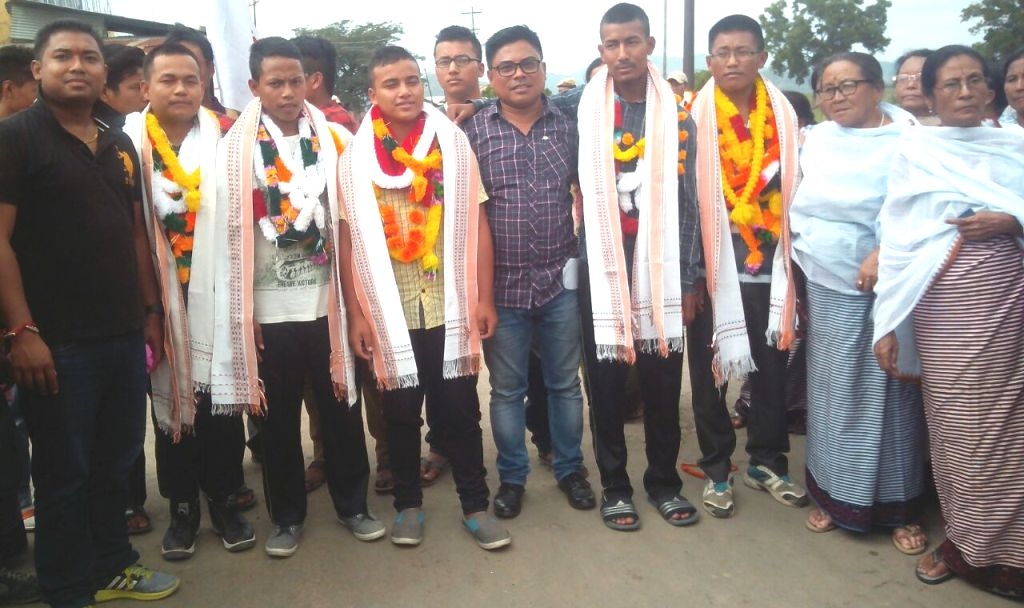 IT News
Imphal, June 13: The five volunteers of the Kangleipak Students' Association (KSA), arrested and remanded in judicial custody by the state police for pulling up two traders responsible of adulterating Tata salt, were released today without any condition.
The five volunteers of the KSA including its General Secretary Sukham Bidyananda and other four members – Langonjam Rajesh, Khulakpam Sanjoy Singh, Yumnam Luwangamba and Nongmaithem Biren @ Alex were arrested by a team of city police on May 27 for pulling up two traders who were found selling adulterated tata Salt packets.
The KSA volunteers also seized the adulterated Tata salt from the two shops.
Following h arrest volunteers of KSA along with various civil society organizations including meira paibis has been demanding release of the 5 KSA members and punishment of those involved in the adulteration of edible food items. Various form of agitation including sit-in-protest agitation and road blocked were staged for the released. Ultimately, it was only at the time that the KSA with support from various civil society bodies called 48 hours total bandh that the Deputy Chief Minister finally agreed to release the 5 volunteers without any condition.
All the five volunteers were given hero welcome by the civil society organization and other supporters of the KSA.
Interestingly one among the traders who was pulled up by the volunteers of the KSA identified as Rajeskumar Yadav, presently staying at Keishampat Leimajam Leikai was also named along with the 5 KSA volunteers as accused by the police.
Police registered an FIR against the 5 KSA members as well as against the traders (whom the media had no knowledge of whether he had detained in custody or not) under section 365/368/34 of the Indian Penal Code.
Chief Judicial Magistrate, Imphal West lamkhanpau today passed an order stated that the FIR is closed and thus, the accused persons were released without any condition.