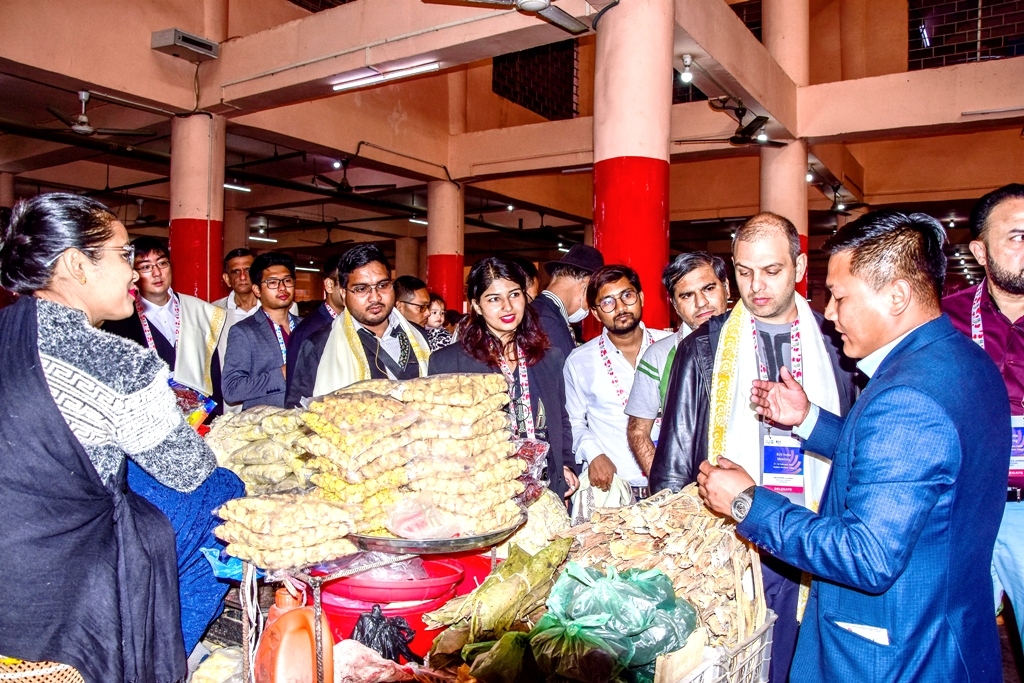 IT News
Imphal, Feb 19:
G-20 delegates who have been here in the state on a three-day visit were mesmerized seeing the role of Manipuri women in empowering women of the state.
"Khwairamband Ima Keithel is the symbol of women empowerment across the nation", a delegate told media persons after visiting the three Ima Keithel.
Manipur is the first state to host the G-20 presidency in North East. The G-20 delegates hold meet on February 27 and later explore the tourism potential areas in the state.
"I will tell the world that there is a beautiful market run by women that sells authentic handicrafts clothes and others", a foreign delegate told media persons. She told that she will bring her relatives and family to show them the beauty of Manipur particularly the three Khwairamband Kheithel that is run by women only.
The delegates were given a warm reception by the vendor ladies of Khwairamband Keithel. Some of the Vendor ladies presented Manipur handicraft clothes.
The G-20 delegates also visited Kangla which is a symbol of Manipuri history.
The delegate before leaving for New Delhi today said that the hospitality of the people of the state is rarely seen anywhere in the world.
Another delegate said that she had never known that India has a beautiful state whose culture and traditions are much different from other parts of the states in the country. She said that Handicrafts available here in the state are extraordinary and need to be exposed to the world.
"I will miss the beautiful scenic beauty of this state, but will tell the world to make sure that they too witness nature's gift here in this part of the world", A delegate told media persons. Besides, Manipuri cuisines are extraordinary and people across the world should not miss it.