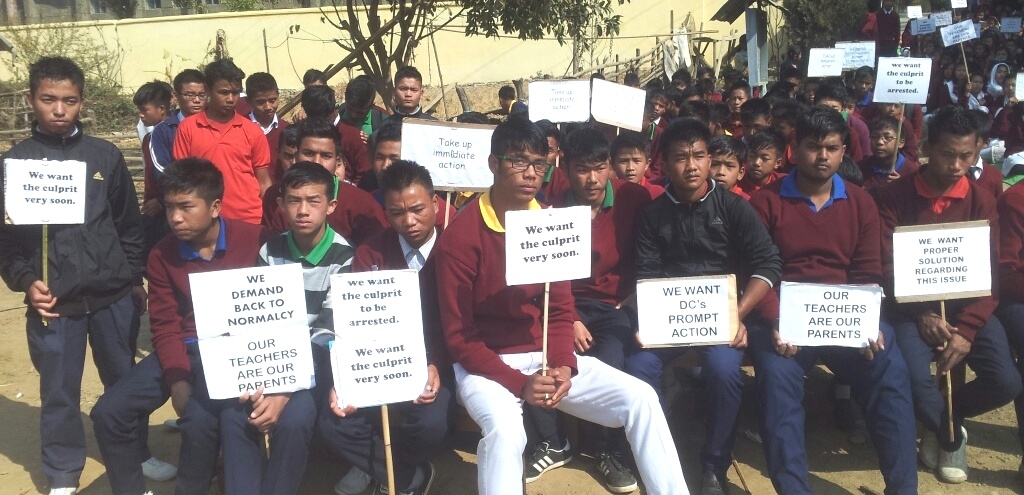 Students of Jawarhar Navodaya Vidyalaya, Chandel today staged a sit-in-protest demanding immediate arrest and punishment of the culprit involved in the stabbing of a teacher on February 10. LC Alex Panmei, PGT teacher of Social Studies was stabbed with a knife at his abdomen by a student identified as Takhellambam Vivek of Class XII when he was at his school quarter.
The accused Takhellambam Vivek is absconding. Placard demanding action against the accused students were used during the protest.
Meanwhile, the Kuki Students' Organisation strongly condemns the incident of the Jawahar Navodaya Vidyalaya (JNV) Chandel district. In a press statement the student body appealed that authority concern to initiate speedy solution for the case so as to enable the students resume their classes.