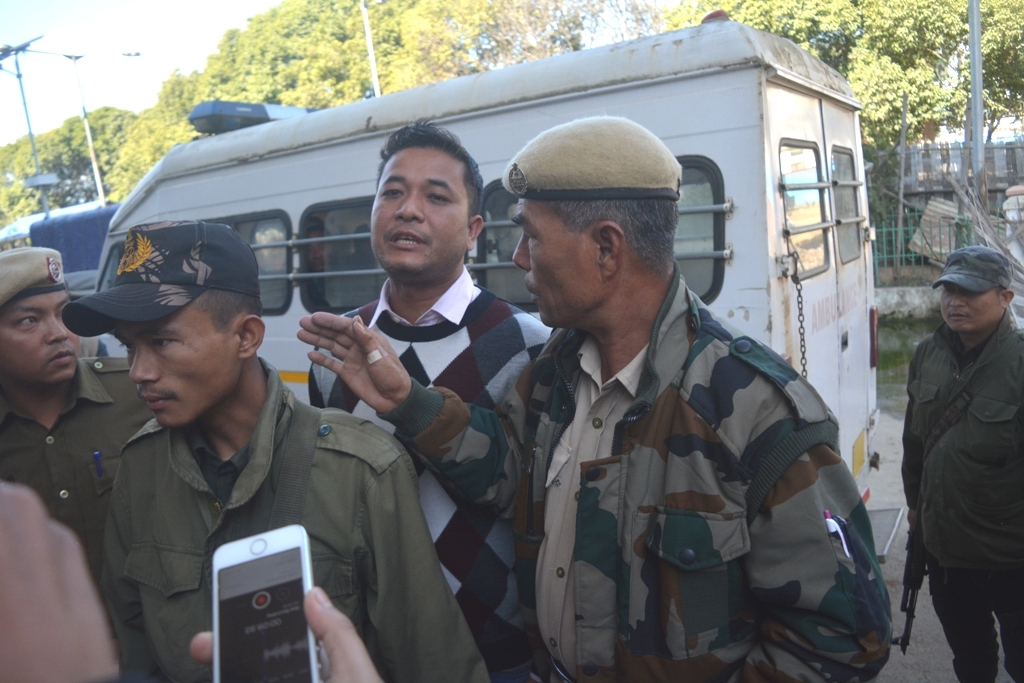 By NJ Thakuria
Guwahati, Dec 22,
Journalists' Forum Assam (JFA) expresses concern over the detention of Imphal based television anchor Kishore Chandra Wangkhem under the National Security Act (NSA) and demands his immediate release. However, the Assam based scribe's body urges everyone, including the working journalists, to be careful while making crude comments in the social media.
Wangkhem used to work as a news anchor in a local cable channel and was arrested by the Manipur police on 21 November after he uploaded a video comment in the alternate media condemning the governments in Imphal and New Delhi. Wangkhem even criticised the ruling Bhartiya Janata Party (BJP) for celebrating the birth anniversary of Jhansi's Queen Rani Lakshmibai in Manipur and used derogatory words against the BJP's ideologue Rashtrya Swayamsevak Sangh.
Wangkhem was released on bail on 25 November by the local court, but soon he was rearrested and this time under the harsh act which might put him behind bars for 12 months unless the higher court intervenes on his detention. Notably, the young journalist was arrested by the police in last August in a similar case and was released after the intervention of local journalists.
Commenting over the issue, All Manipur Working Journalists' Union had clarified that it would not accept responsibility for a journalist making derogatory comments on the social media. The umbrella body of Manipur journalists said in a resolution that any person working in any of the media houses of the State as journalist/non journalist must face on their own the consequences of posting/ uploading derogatory, defamatory, illegal, unconstitutional comment/video on social media.
Various national and international media rights bodies have already condemned the detention of Wangkhem and demanded his early release.
JFA, in a media statement, appeals to Manipur chief minister N Biren Singh and also Prime Minister Narendra Modi to take necessary initiatives to release the television anchor and give him the opportunity for self defence.